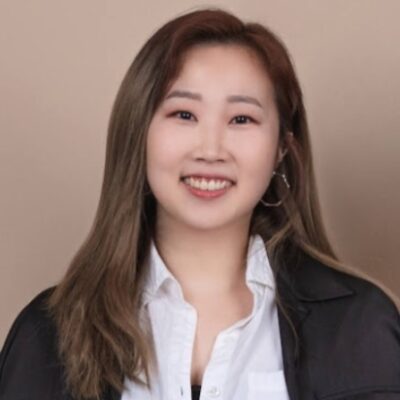 Sun Bin Yim
Abbey MRED+D Student, Class of 2023
EDUCATION
Carnegie Mellon University, Bachelor of Architecture
Role Before MRED+D
Assistant Project Manager, Cloudkitchens (Kitchen Valley)
Bio
Sun Bin was motivated to pursue architecture for her undergraduate degree by her fascination with creating environments and experiences that enhance the quality of life for those around her. This fascination propelled her through her undergraduate experience at Carnegie Mellon University and continued to inspire her to search for opportunities where she can explore her passion for curating and producing ways of physically and socially engaging with the spaces and communities we inhabit. Her undergraduate experiences provided insight and allowed her to develop an understanding of diverse communities.
This insight drew Sun Bin towards her previous company, Cloudkitchens. She joined the construction team at Cloudkitchens' Korean subsidiary company, Kitchen Valley. In this role, she was responsible for management and delivery of a complete design. Through the process of realizing multiple commercial kitchen installations, she learned the importance of undertaking a comprehensive and multi-layered analysis of site demographics and market demand while synthesizing this data with the spatial constraints of a given site.
Sun Bin is interested in developing environments and experiences to enrich overlooked and underinvested communities. She is eager to utilize her architectural background and construction management experience to further her contribution to enhancing socioeconomic equity in real estate development through the MRED+D program.
Sun Bin enjoys eating good food, traveling and watching movies.