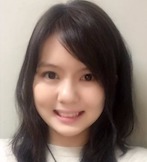 Soonyeon Yi
Ph.D. Student - Landscape Architecture & Environmental Planning
Email
sooyeon@berkeley.edu
Research Interests/Specializations
Water-energy nexus, water transfer projects, hydrologic modeling, water resources management
Degrees
Bachelor of Science in Hydrologic Sciences, University of California, Davis
Master of Science in Hydrology, University of California, Davis
Courses Taught
ESPM C130/ GEOG C136/ CED C103: Terrestrial hydrology
LARCH 12: Environmental science for sustainable development
LA253: Landscape architecture and environmental planning colloquium: Water-energy nexus
Selected Publications
Yi, S., Yi, J. Water Resources Management in South Korea. Chapter 10, Integrated Water Resource
Management: Cases from Africa, Asia, Australia, Latin America and USA, July 2019.
Yang, L., Bai X., Khanna N, Yi, S., Hu, Y., Deng, J., Gao, H., Tuo, L., Xiang, S., Zhou, N. Water
evaluation and planning (WEAP) model application for exploring the water deficit at catchment level in
Beijing. June 2018.