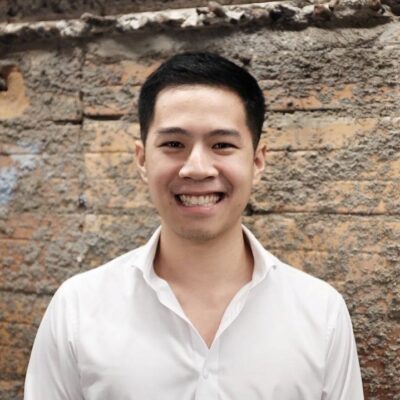 Sirabhop Sakulkerewatana
Abbey MRED+D Student, Class of 2023
EDUCATION
Chulalongkorn University, Bachelor of Architecture
Role Before MRED+D
Project Developer, Charn Issara Development Pcl.
Bio
Sirabhop joins the MRED+D program with five years of professional experience in both architectural design and real estate development. He began his career at Chapman Taylor as an architectural designer who had keen interests in data-driven design and innovative design solutions. Sirabhop led the team to win award-winning projects valued at more than $170 million throughout Southeast Asia.
He then joined Charn Issara Development, one of Thailand's leading real estate development companies, as a project developer responsible for $470 million in hospitality and residential projects in Asia, where he equipped himself with hands-on experiences in project management from the project preliminary to the construction process. Prior to enrolling in MRED+D, Sirabhop joined Jones Lang LaSalle, with responsibility for advisory and investment for Thailand's hospitality sector. With his strong belief in finding the right balance among design, financial, and sustainability aspects, he has now been developing his own real estate project, aiming to meet increasingly high demand for residences and underlining a deep consideration for community sustainability.
Outside of work, Sirabhop enjoys spending time in nature, hard-core trekking, running, and water sports like free diving and surfing. Another passion of his is spirits: He trained himself in bartending and mixology.