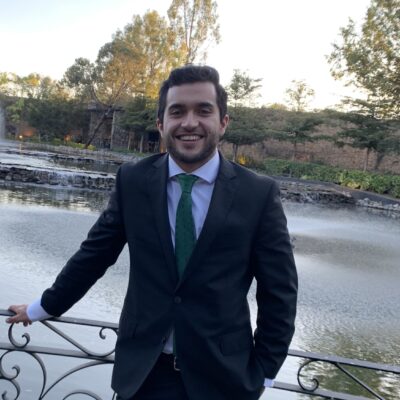 Rodolfo Guevara
Abbey MRED+D Student, Class of 2023
EDUCATION
Universidad Iberoamericana, B.S. in Civil Engineering
Role Before MRED+D
Real Estate and Consumer Experience Coordinator, Prologis
Bio
Rodolfo started his professional path working as a sales associate in a scaffolding company in his third semester at Universidad Iberoamericana, Mexico City. After this, he acquired two years of experience as a construction manager in mid-rise housing development. He then joined the industrial real estate sector with Prologis as an intern; working hand-in-hand with Mexico City's market officer, he learned every aspect of the business: land scouting, due diligence, capital deployment, construction, and leasing. This experience allowed him to continue his career at Prologis as a real estate and customer experience coordinator, where he has performed for the last three years and became motivated to pursue the MRED+D degree at UCB.
Rodolfo has been gathering deep knowledge of the industrial real estate sector, closely analyzing Mexico's most important consumption and logistics markets, and dealing with top-of-the-line companies and clients.
Running, swimming, and cycling are passions for Rodolfo at present, but soccer and almost any sport is something he's always up for. He's very affectionate with dogs, as he handles a Rough Collie Kennel with his father in Mexico. Social service has always been present in Rodolfo's life. Since middle school, he has worked with marginalized communities helping with the development of housing.