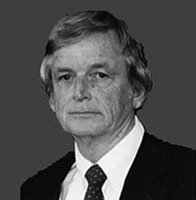 Robert Twiss
Professor Emeritus of Landscape Architecture & Environmental Planning
Address
202 Wurster Hall #2000
Address
202 Wurster Hall #2000
BIOGRAPHY
Robert H. Twiss is a Professor Emeritus of Environmental Planning at The University of California, Berkeley, and consultant in the field of Environmental Planning. He holds a Ph.D. and M.S. from the School of Natural Resources, The University of Michigan.
Professor Twill taught graduate-level ecological planning and environmental law, served as Chair of the Department of Landscape Architecture & Environmental Planning, Chair of the Faculty of the College of Environmental Design, and was invovled in the initiation and direction of the Ph.D. program in Environmental Planning.
He has worked at all levels of planning, with research and consultancies for local, regional, state, and federal agencies; and served foreign governments and institutions (China, Mexico, Australia), and served as a Special Representative of the United Nations with three missions to Montenegro.
He served as Faculty Principal Investigator for the Research Program in Environmental Planning and Geographic Information Systems (REGIS) which developed information and tools for open access to geographic information on land use, natural resources, and the environment. REGIS developed the world's first web-based GIS in 1993 and placed the patent in the public domain.