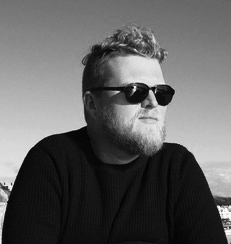 Richard Hindle
Associate Professor of Landscape Architecture & Environmental Planning
Address
476 Wurster Hall MC 2000
Office Hours
Mondays 1–2 p.m. (in office), Wednesdays (anytime by appointment)
Address
476 Wurster Hall MC 2000
Office Hours
Mondays 1–2 p.m. (in office), Wednesdays (anytime by appointment)
Email
rlhindle@berkeley.edu
SPECIALIZATIONS
Patents, Innovation, Environment
EDUCATION
Cornell University B.S.
Rhode Island School of Design (RISD) MLA
BIOGRAPHY
Richard Hindle is a designer, innovator, and educator. He teaches courses in ecological technology, planting design, and site design studios.  Professor Hindle's research focuses on technology in the urban and regional landscape with an emphasis on material processes, innovation, and patents. His current research explores innovation in landscape related technologies across a range of scales, from large-scale mappings of riverine and coastal patents to detailed historical studies on the antecedents of vegetated architectural systems.
A recurring theme in Hindle's work is the tandem history, and future, of technology, city, and landscape. His writing and making explore environmental futurism as chronicled in patent documents and the potential of new technological narratives and material processes to reframe theory, practice, and the production of landscape. He is a published author with articles appearing in the Journal of the Patent Office Society (JPTOS), Journal of Landscape Architecture (JOLA), Journal of Architectural Education (JAE), Landscape Architecture Magazine (LAM), The Plan Journal, UC Berkeley's Ground-Up Journal, and Studies in the History of Gardens and Designed Landscapes. In 2012 he received a Graham Foundation Award for the reconstruction of the "Vegetation-Bearing Architectonic Structure and Systems" and continues to explore the technological origins of other emergent technologies. Richard has worked as a consultant and designer, specializing in the design of advanced horticultural and building systems, from green roofs and facades to large-scale urban landscapes.
_____________________________________________________________________________________
LAEP innovation Seminar Spring 2017! Ecological Sea Walls and Breakwaters (LDARCH 226 Innovation Seminar)
Recent work with Tom Leader Studio as part of the COMMON GROUND TEAM  - Resilient By Design Bay Area Challenge.http://www.resilientbayarea.org/common-ground/
I also like to surf and care deeply about coastal issues.https://ced.berkeley.edu/events-media/news/surfing-the-landscape-with-professor-richard-hindle
AWARDS & RECOGNITION
Graham Foundation Grant for Advanced Studies in the Visual Arts "Reconstructing the 'Vegetation-Bearing Architectonic Structure and System (1938)'
http://www.grahamfoundation.org/grantees/4834-reconstructing-the-vegetation-bearing-architectonic-structur ACSA - 2019 Architectural Education Award Winners 2018-2019
JAE Best Article - Patent Scenarios for the Mississippi River http://www.acsa-arch.org/programs-events/awards/archives/2019-architectural-education-award-winners
Publications
Hindle, Richard L. "Technical Lands: A patent perspective." In Nesbit, Jeffrey. Waldheim, Charles. Technical Lands: A critical primer. Jovis Publishers 2022
Hindle, Richard L. "Translations Between Patent Innovation and Environmental Design." In Busserie, Simon. Conceptual Landscapes: new perspectives in the earliest stages of design. Routledge 2023
Hindle, Richard L. 'Vertical Planting: tectonics and aesthetics.' The Aesthetics of Planting Design. Edited by Marc Treib (ORO 2021)
Hindle, Richard L. 'The Hard Habitats of Coastal Armoring' In: Mossop, Elizabeth. Sustainable Coastal Planning and Design. Taylor & Francis CRC Press 2019
Hindle, Richard L. 'Infrastructures of Innovation' In: Beeck, Sonja, and Meredith Baber. Scaling Infrastructure. MIT Center for Advanced Urbanism: Series on Infrastructure. Publisher Princeton Architectural Press 2016
Hindle, Richard L. Inventing Venice: and urban and environmental innovation model from the lagoon city. Journal of the Patent and Trademark Office Society. Centennial Volume 100.3 (2018): 530-546
Hindle, Richard L. Bhatia, Neeraj. Territory and Technology: A case study and strategy from the California Delta. The Plan Journal 2:2 (2017): 243-27
Hindle, Richard L. Prototyping the Mississippi Delta: Patents, alternative futures, and the design of complex environmental systems. Journal of Landscape Architecture 12.2 (2017): 32-47
Hindle, Richard L. Patent Scenarios for the Mississippi River. Journal of Architectural Education 71:2 (2017): 278-284
Hindle, Richard L. A Legacy of Swamplands. Boom California. (September 2017)
Hindle, Richard L. Patent and Place: Intellectual Property and Site Specificity. Forty-Five Journal of Outside Research.(March 2016)
Hindle, Richard L. Stanley Hart White and the question of 'What is Modern? Studies in the History of Gardens & Designed Landscapes 33.3 (2013): 170-177
Hindle, Richard L. A vertical garden: origins of the Vegetation-Bearing Architectonic Structure and System (1938). Studies in the History of Gardens & Designed Landscapes: An International Quarterly, 32:2, 99-110. (2012)
Hindle, Richard L. The Geographical Dimensions of Patent innovation: History, precedents, and experimental pedagogy in an expanded field of landscape technology. BTES – Building Technology Educators Society (BTES Proceedings 2019)
Hindle, Richard L. The Agency of Patent Innovation A.R.P.A. Journal – Conflicts of Interest. (June 2018)
Hindle, Richard L. Levees that Might Have Been. Places Journal. (May 2015)
Hindle, Richard L. Public Domains: material fiefdoms, entropy, and the built environment. Ground-Up Journal, UC Berkeley. (May 2013)
Hindle, Richard L. Invited Book Review: "A landscape Inventory: Michel Desvigne Paysagiste' Editor Dorothee Imbert." Landscape Architecture Magazine. (July 2019)
Hindle, Richard L. Invited Article. 'Inventing Rivers and Coasts' Technosphere Magazine: Dossier: Land & Sea. Published by Haus der Kulturen der Welt (HKW), Berlin, Germany. (Spring 2017)
Hindle, Richard. Invited Article. 'Inventing Landscapes' Landscape Architecture Magazine (August 2013)
Common Ground Team - Resilience by Design Bay Area Challenge. – Grand Bayway Design Roadmap