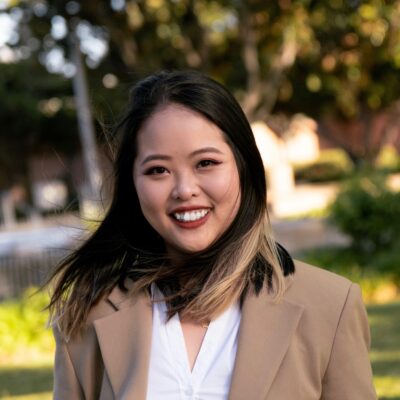 Reena Zhang
Abbey MRED+D Student, Class of 2023
EDUCATION
University of California, San Diego, B.A. in International Relations – International Business
Role Before MRED+D
Business Development and Sales Manager, OnePiece Work
Bio
Born and raised in China, Reena came to the U.S. in 2013 and graduated from UC San Diego in 2018 with a bachelor's degree in International Business. After graduation, Reena joined a start-up coworking space operator, OnePiece Work, as a Community Manager. She oversaw four locations in the Bay Area and coordinated two special tenant improvement projects. She then was promoted to the Business Development and Sales Manager of the company, specializing in flex workspace leasing and focusing on serving enterprises locating satellite offices. Additionally, Reena is a member of the Commercial Real Estate Women San Francisco chapter (CREW SF) and serves as the Vice-Chair of the Communication Committee.
Through the MRED+D program at UC Berkeley, Reena wants to build upon her building management and office leasing experience and gain more in-depth knowledge in property development. Her goal is to eventually develop projects that not only make a positive social and environmental impact but also have the flexibility to survive future economic crises.
In her free time, Reena enjoys painting, hiking and hanging out with friends and family. You can also catch her watching cat videos, cheering for the San Jose Sharks and wasting her time watching How I Met Your Mother, Friends or O Brother, Where Art Thou for the 50th time.