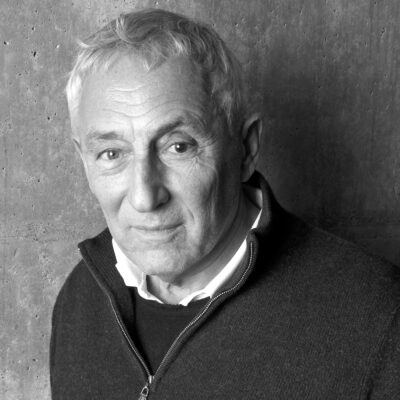 Raymond Lifchez
Professor Emeritus of Architecture and City & Regional Planning
Email
lifchez@berkeley.edu
EDUCATION
Master of City Planning, University of California, Berkeley
M.S. Architecture, Columbia University
M.A. Art History, Columbia University
B.Arch., University of Florida
BIOGRAPHY
Professor Lifchez is a Professor Emeritus of Architecture and City & Regional Planning. He is the author of The Dervish Lodge: Architecture, Art, and Sufism in Ottoman Turkey, and numerous additional publications on accessible design, the social history of architecture, and architectural design pedagogy. He received a Community Service Citation from the Bay Area Book Reviewers Association for his Rethinking Architecture, and an American Book Award Nomination for Design For Independent Living. In 1976 he received the University's Distinguished Teaching Award; in 2002, the Association of Collegiate Schools of Architecture Distinguished Professor Award, and in 2008, the Berkeley Citation. His current research interest focuses on Jewish communities in the American south c. 1900.
Professor Lifchez sponsors:
Exhibitions
Environmental Design Library, University of California, Berkeley:
Inaugural Exhibition, May 21-October 30, 2007. Curator, "The Architect's Sketch: Vision & Document."
College Centennial Exhibition, September 25-December 31, 2009. Curator, "Environmental Design: A New Modernism."
Publications
"Jean-Galbert Salvage and his Anatomie du Gladiateur Combattant: Art and Patronage in Post-Revolutionary France," Journal, Metropolitan Museum of Art (2009)
"A Digital Archive of the Architecture of Charity Venice, c. 1100-1797", Confraternitas, Centre for Reformation and Renaissance Studies Society for Confraternity Studies, Toronto, Volume 18, No. 1, Spring 2007, pp. 16-26.
Architecture of Charity: Venice, c. 1100-1797 (banked images), Visual Resources Center, Department of Architecture, University of California, Berkeley
The Dervish Lodge: Architecture, Art, and Sufism in Ottoman Turkey, University of California Press (1992)
Rethinking Architecture, University of California Press (1987)
Design for Independent Living, University of California Press (1979)