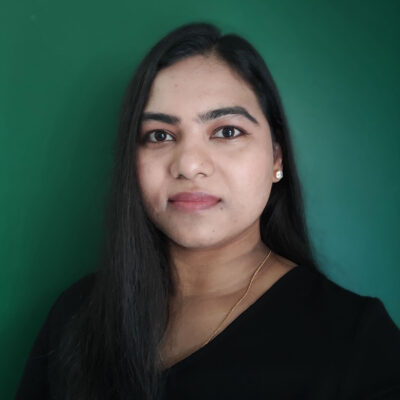 Priyanka Kakoti
Abbey MRED+D Student, Class of 2023
EDUCATION
School of Planning and Architecture, Bhopal, Bachelor of Architecture
Role Before MRED+D
Architect, Feedback Infra (P) Ltd.
Bio
Priyanka joins UC Berkeley's Master of Real Estate Development + Design program after four years of professional experience in the Architecture, Infrastructure and Real Estate industry.
After graduation, Priyanka started working as an Architect at Feedback Infra (P) Ltd., where she found herself amidst a multi-disciplinary team with diverse clients, including government institutions and private developers. She has worked on healthcare projects, inland water transport terminals, India's largest multi-modal logistics park and freight village, and the redevelopment/monetization of Hotel Ashok, New Delhi. She worked with various groups of people and operating mechanisms that determined built spaces and realized that smart interventions in real estate development have the power to shape better cities, promote enabling environments, a greater sense of community, sustainability and safety in the built environment, and accessibility.
Priyanka is pursuing the MRED+D program with an aim of bridging the gap between accessibility for all and real estate development practices. She wishes to obtain a more holistic worldview of various sectors that operate simultaneously to determine built environments. She believes real estate development is a powerful tool that can improve the quality of life and experience of the built environment for all.
In her spare time, Priyanka likes to spend time in nature, read, watch movies, listen to music and cook. She also likes to travel, and her favorite way to explore a city is taking a walk or bike ride, away from the tourist spots.