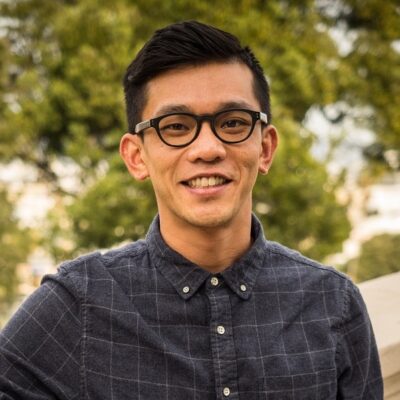 Preston Lam
Abbey MRED+D Student, Class of 2023
EDUCATION
University of California, San Diego, B.A. in Urban Studies and Planning
Role Before MRED+D
Senior Project Manager, Chinatown Community Development Center
Bio
Preston is a community development practitioner with more than ten years of experience in affordable housing development and advocacy in the San Francisco Bay Area. His passion for residential and commercial real estate development is motivated by a vision for vibrant neighborhoods in livable cities serving low-to-moderate-income families, seniors, special needs, queer, BIPOC, and intergenerational households. Over a span of eight years working at Chinatown CDC, Preston secured more than $270 million in public and private financing while leading development teams to develop and substantially rehabilitate 396 affordable rental units throughout San Francisco.
In December 2020, Preston launched his real estate development and consulting firm Densify Lab to develop housing and support other families with building intergenerational homes. Attending the MRED+D program is helping him shift from employment to pursuing his entrepreneurial dream full-time with Densify Lab.
Preston is a Bay Area native and grew up bouncing between Richmond, Berkeley, Oakland, and San Francisco as a kid before attending UC San Diego. He is a proud queer, first-generation college graduate, and Chinese-American son of Hong Kong immigrants who speaks broken Cantonese and French. He also has a minor in Visual Arts and enjoys hands-on activities, good coffee, food, the occasional museum visit, traveling to warm weather, spending time at the park, beaches, biking the San Francisco Bay Trail, and drifting aimlessly around cities.