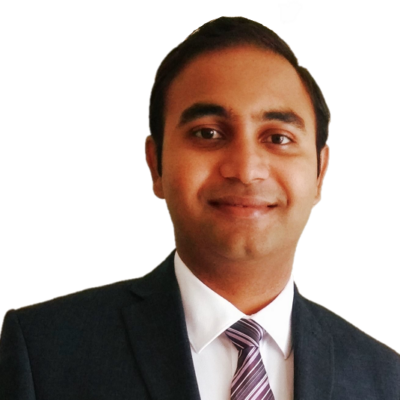 Prameet Gupta
Abbey MRED+D Student, Class of 2023
EDUCATION
NMIMS University Mumbai, B.Tech in Telecommunications and MBA in Technology Management
Hometown
Kolkata, West Bengal, India
Role Before MRED+D
Business Developer, Cooling as a Service Solutions, Tabreed India
Bio
Prameet's professional career has spanned real estate valuation and consulting, investments (real estate acquisitions), land development, project finance, and the business development of cooling as a service solution. Before joining the MRED+D program, he managed investments (c. US $50 million) in central cooling plants at campus-style commercial office projects to deploy a comprehensive cooling as a service solution. Before that, he supported a State development body to plan and develop a 19,000-acre pharmaceutical manufacturing industrial park project, analyzing development feasibilities, raising project finance, and identifying business and partnership models (PPP framework) for investments totaling US $250 million. Prameet has also worked in a real estate private equity firm supporting acquisitions (US $50 million) of life sciences buildings and built-to-suit factories.
Prameet is excited to join the MRED+D program to understand the real estate development process and how it shapes cities' architecture, culture, and behavior by providing necessary urban infrastructure. He also hopes to learn to articulate, finance, and develop responsible mixed-use master plans and re-development projects focusing on sustainability and integrating innovative market models.
In the long-term, Prameet plans to craft a holistic business plan to initiate his own temperature-controlled warehousing business, having a climate-responsive development solution at its core amalgamated with circular economy and sustainable energy principles.
Prameet likes to spend time outdoors with his family and friends in his free time and loves cooking Indian food and trying out new cuisines alike. He is an avid sports fan and enjoys rooting for his favorite players and teams.