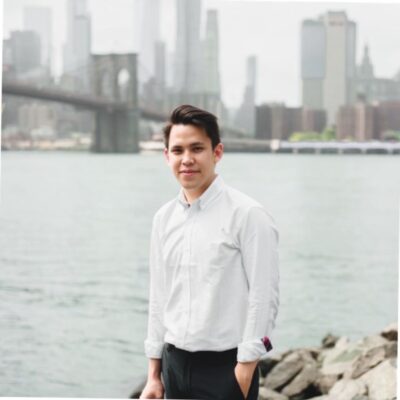 Phawin (Guy) Siripong
Abbey MRED+D Student, Class of 2023
EDUCATION
Chulalongkorn University, B.S. in Architectural Design; Thammasat University, M.S. in Real Estate Business
Role Before MRED+D
Senior Analyst, Jones Lang LaSalle
Bio
Phawin holds a Bachelor's degree focused on architectural design from Chulalongkorn University (INDA-International Program in Design and Architcture) and a Master's degree in Real Estate Business (MRE) from Thammasat Business School.
Before joining JLL, in 2017, Phawin spent two years working at Bjarke Ingels Group (BIG) in New York as an architectural designer. He worked on various projects on different scales, including residential, hospitality, office, mixed-use, and urban development. In 2019, Phawin worked as a product development officer at SCOPE, SC Asset's subsidiary company specializing in ultra-luxury residential development. Phawin began his financial analysis career while working at Thammasat University Research and Consultancy Institute, where he conducted feasibility studies of residential projects for the National Housing Authority of Thailand. At JLL, Phawin was part of the research and consulting team, responsible for providing consultancy services for property developments and conducting in-depth market research for quarterly market reports. He worked on various projects, including branded residents, commercial township development, outlet retail, and community mall.
Phawin plans to use the MRED+D program to help strengthen his real estate development skill and continue his career in residential development. Besides professional work, Phawin is passionate about design. In addition, Phawin enjoys traveling the world, seeing architecture around the world, meeting new people, and trying new foods.