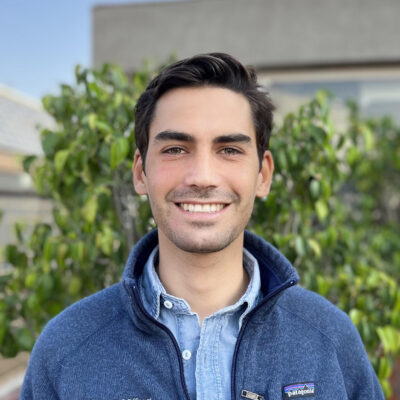 Pedro Hagerman
Abbey MRED+D Student, Class of 2023
EDUCATION
Universidad Iberoamericana, B.S. in Civil Engineering
Hometown
Los Cabos, Baja California Sur, Mexico
Role Before MRED+D
Business Development Manager, Integrated Development Services
Bio
After earning his bachelor's degree in civil engineering from Universidad Iberoamericana in Mexico City, Pedro joined one of the leading real estate developers in Mexico. There, he was able to structure new mixed-use and multifamily ventures in Mexico's major cities. He subsequently led as project manager the development of a 130,000-square-meter office and retail complex in Mexico City's financial district. Capitalizing on his previous experiences, he joined a renowned design + construction firm in Los Cabos, where he has opened the real estate development branch of the company.
Throughout his career, Pedro has been involved in most phases of the development process, from the financial planning and design to the construction management, sales, and operation of different real estate classes.
At Berkeley, Pedro looks forward to consolidating his previous experience in real estate finance and furthering his knowledge in venture capital and entrepreneurship. He is thrilled to be part of such a vibrant and inclusive community.
In his free time, Pedro enjoys outdoor activities such as mountain biking, surfing, and climbing, as well as reading about astronomy and physics.