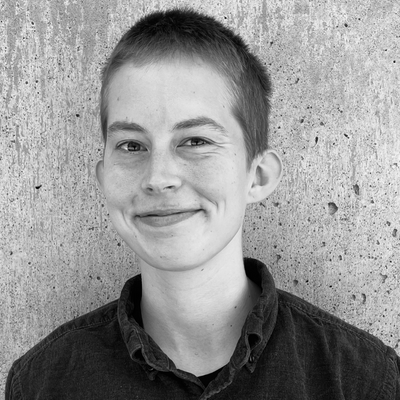 Paige Plander
Fabrication Specialist
Address
277/279 Bauer Wurster Hall
Address
277/279 Bauer Wurster Hall
Email
paigeplan@berkeley.edu
Bio
Paige completed their degree in Electrical Engineering and Computer Science at UC Berkeley, and since then has been working as a fabricator, technician, and teacher. Paige enjoys working broadly in different mediums, but focuses on electronics and digital fabrication.
Position Description
Under the direction of the Director of Fabrication Services this position is responsible for: the instructions of safe use, instructions, and supervising activity in the CED fabrication resources including the Fabrication Shop, Digital Fabrication Lab, Material Store, Shop Yard, and Spray Booth. Provide consultation and assistance to users on their projects. Assist with promoting a safe, professional, inclusive, and positive shop culture. Maintain adherence to EH&S, CalOSHA, and campus compliance rules and regulations.