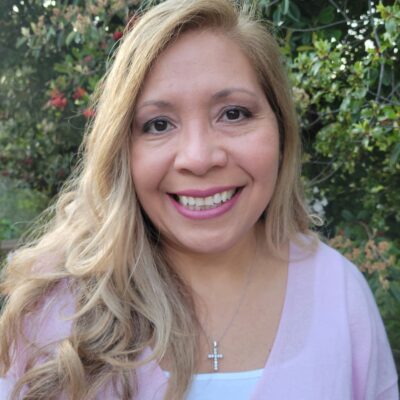 Monica Maria Rangaves
Abbey MRED+D Student, Class of 2023
EDUCATION
Universidad Centroamericana José Simeón Cañas, Bachelor of Architecture; El Colegio de México, Master of Urban Studies
Role Before MRED+D
Project Manager, RSS Architecture
Bio
Born and raised in El Salvador, Monica Rangaves is joining the MRED+D Program with a background in Architecture and Urban Studies and with more than 18 years of experience working in school facilities modernization, residential, tenant improvements, and urban projects in the United States, Mexico, and El Salvador.
Over a period of ten years, Monica led more than $10 million in California State funding applications for school facilities modernization and career technical education projects, in coordination with school districts and design teams. After completion of her Master of Urban Studies, she coordinated the architectural and engineering documentation of a high-end urban development in Mexico City, Cumbres de Santa Fe, which spanned an area of approximately 216 acres. Through her Master of Urban Studies thesis, "The Hydraulic Management in the Context of the Unequal Distribution of Water in Iztapalapa," she was able to identify the different local entities that are responsible for the unequal distribution of the domestic water service to the residents of Iztapalapa, one Mexico City's most underserved municipalities, and to prove that the unequal service distribution was dominated by political interests. Her thesis was published in 2006.
Monica's education, training, skills, and cross-cultural background have allowed her to understand the unmet needs faced by different underserved groups in El Salvador, Mexico, and more recently in the San Francisco Bay Area region, and motivate her to pursue the specialized education framed by the MRED+D program.
Monica is particularly drawn to affordable housing. She believes that the families in our communities should not struggle in finding options to provide housing for their loved ones. Therefore, Monica plans to focus her academic work in researching and developing sustainable and affordable housing options for underserved communities in the San Francisco Bay Area.