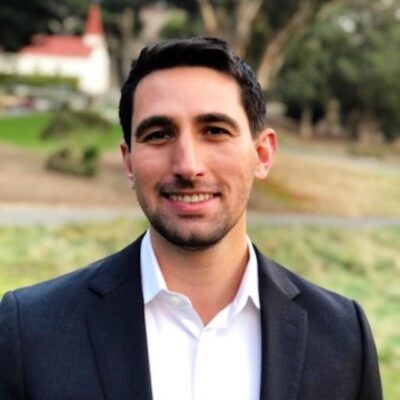 EDUCATION
Santa Clara University - B.S. in Economics
Pre-MRED+D Position
Real Estate Analyst, Block, Inc. (formerly Square, Inc.)
Post-MRED+D Position
Analyst at Eastdil Secured
Why did you decide to pursue a graduate education in real estate?
My previous work experience focused on corporate real estate and leasing activity for Square Inc. While there I learned how technology companies approach their office portfolios and how they leverage data to drive their real estate decisions. By analyzing tech employment growth, I learned how to translate company growth into real estate transactions. Overall, this helped me understand the user-mentality behind company offices.
I wanted to pursue a graduate degree in real estate development to advance my knowledge of real estate finance and development practices. Given my experience in corporate real estate, I also wanted a more holistic view of the real estate world, including one that dealt with investors and developers. At the time, I felt a graduate degree would enable me to simultaneously pivot my career and expand my knowledge of real estate.
What about the UC Berkeley Abbey Master of Real Estate Development + Design program attracted you?
I attended UC Berkeley's MRED+D program specifically because the program provided unparalleled access to Bay Area real estate developers and uniquely combined business classes in the Haas Business School with courses on land use, public-private partnerships, and design. The program provided the most specialized curriculum in real estate throughout Northern California, while also providing access to the impressive UC Berkeley network.
What was your favorite MRED+D class?
My favorite class was Advanced Real Estate Finance (RDEV 225). This class analyzed different valuation methods and real life case studies to understand how different assets in different submarkets would perform. The teacher for this course (Carl Shannon of Tishman Speyer) demonstrated a mastery of real estate and encouraged his students to think analytically about real estate values.
Please share your favorite memory from your time in the program.
My favorite memories from my time in MRED+D are times spent with my classmates at Drake's Dealership in downtown Oakland after studying at home or working at our co-working space in Oakland. This space always provided me and my classmates time to share our real estate interests outside of class and foster deeper connections. This time also allowed me to appreciate Oakland as a distinctive cultural and economic hub of the Bay Area.
Tell us about your current role, and how the Abbey MRED+D prepared you for it.
My current work primarily focuses on underwriting commercial real estate assets, which requires me to understand market conditions and the variables in different asset types that impact value. So far, my experience has primarily included valuing office and life science assets in Silicon Valley. I have also had the opportunity to work on hotel and multi-family transactions, which operate differently than office.
The most valuable thing I learned in MRED+D is the importance of land value in determining the success of a development project. Other variables in the development process are generally uncontrollable (interest rates, construction costs, political support etc.), but the purchase price paid by the developer can single-handedly swing the profitability of the deal. Additionally, knowing your skill set and assembling a team with complementary skills can ensure a truly meaningful project.
What do you hope achieve professionally in the next 5 years?
Within the next 5 years, I hope to help broker ground-up development deals in Santa Clara County and aid Silicon Valley in its future development goals. Additionally, I'd like to close a personal deal on a local retail or multi-family asset. From there I hope to start an enterprise focused on local development and improvement projects and community.
What advice would you give someone interested in pursuing the Abbey MRED+D at UC Berkeley?
1. Find ways (including attending UC Berkeley MRED+D) to verify your assumptions about how the real estate industry operates and which phase of the development process you think you are best suited for. 2. Clearly identify the classes, classmates, professors, and case competitions at UC Berkeley you believe can help verify your assumptions and/or teach you what you need to achieve your goals in the real estate industry.