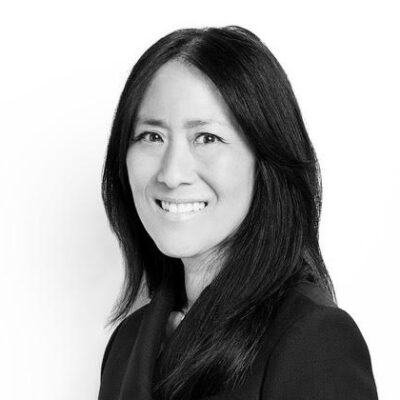 Lisa Iwamoto
Chair and Professor of Architecture; David K. Woo Chair in Environmental Design
Address
339 Wurster Hall #1800
Address
339 Wurster Hall #1800
Email
liwamoto@berkeley.edu
SPECIALIZATIONS
Design, Materials Research and Fabrication.
EDUCATION
M.Arch., Harvard Graduate School of Design
B.S., Structural Engineering, Univ. of Colorado
BIOGRAPHY
Lisa Iwamoto teaches design studios and graduate seminars. Her research focuses on digital fabrication and material technologies for architecture, and includes development of the CAD/CAM lab in the Department of Architecture. Her book, Digital Fabrications: Architectural and Material Techniques was published in Spring 2009 by Princeton Architectural Press as part of their series Architecture Briefs. Iwamoto received her Master of Architecture degree with distinction from Harvard University where she was recipient of the Faculty Design Award, and a Bachelor of Science degree in Structural Engineering from the University of Colorado. She has taught previously at the University of Michigan where she was Mushcenheim Fellow, and at Harvard.
Iwamoto is principal of IwamotoScott Architecture, a practice formed in partnership with Craig Scott. Committed to pursuing architecture as a form of applied design research, it engages in projects at multiple scales and in a variety of contexts consisting of full-scale fabrications, museum installations and exhibitions, theoretical proposals, competitions and commissioned design projects. IwamotoScott's recent projects include: Voussoir Cloud, SCIArc Gallery, Los Angeles; ORDOS100; Hydronet, the winning scheme for City of the Future: San Francisco 2108; REEF, PS1 Young Architects Program 2007; and Jellyfish House, a theoretical house design incorporating ambient technologies for the Vitra Design Museum's exhibition OPEN HOUSE.
IwamotoScott has received numerous awards and honors including: Emerging Voices from the Architectural League of New York; Grand Prize for the History Channel's City of the Future: San Francisco 2108; P/A Award Citation for 2:1 House; California Council of the AIA Emerging Talent Award; Young Architects award from the Architectural League of New York; I.D. Magazine Design Awards; and AIA awards for various projects from the San Francisco, Boston, and New Jersey chapters. Their work has been published in journals including Progressive Architecture, Architecture, Architectural Record, Dwell, Wallpaper, Domus, I.D. Magazine, Egg Magazine, Surface, Competitions, California Home + Design, Seed, and The Journal of Architectural Education; newspapers including the New York Times, LA Times, and San Francisco Chronicle; books including All American: Innovation in American Architecture, Young Architects 4: Material Practice, and Next Generation Architecture: Folds, Blobs & Boxes, Young Architects Americas; and popular magazines and blogs including Wired, Popular Science, CNN, and CNET. She has lectured widely nationally and internationally.
Work