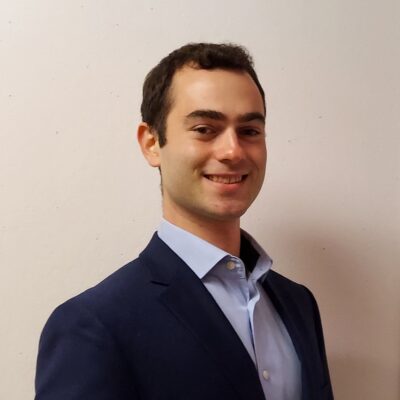 Jonathan Newman
Abbey MRED+D Student, Class of 2023
EDUCATION
University of Pittsburgh, B.A. in Liberal Arts - Music
Role Before MRED+D
Commercial Real Estate Advisor, JD Management Group
Bio
For the past three years, Jonathan has been working as a real estate investment advisor at JD Management Group Inc., and specializes in Commercial Real Estate analysis, management, tenant rep, leasing, and brokerage services.
Jonathan holds a California Real Estate License and has diverse experience representing industrial, office, and retail tenants, including large wine wholesalers and producers across the U.S. Jonathan is a consultant for various nationwide beverage wholesalers and international wineries. Through his expertise in the agricultural and beverage industries, Jonathan brings added value to many different property types through correctly pairing tenants and properties.
Jonathan is originally from Philadelphia, Pennsylvania. He has broadened his knowledge of Commercial Real Estate and Real Estate Law through taking courses at the CCIM Institute and at various Universities including the Wharton School of Business at the University of Pennsylvania. Jonathan holds a BA and is a graduate of the University of Pittsburgh Kenneth P. Dietrich School of Arts and Sciences. His second love is the piano, and he both performs and records with several touring bands including San Francisco-based Uncle Neil.