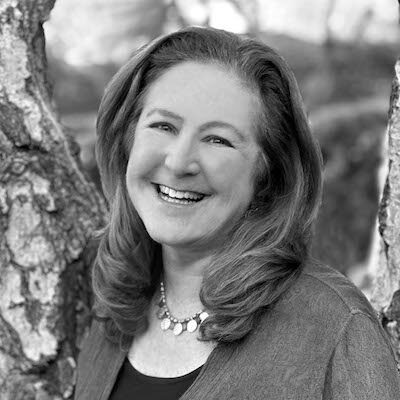 Gail Brager
Director of the Center for Environmental Design Research; Distinguished Professor of Architecture
Address
386 Wurster Hall #1800
Address
386 Wurster Hall #1800
Email
gbrager@berkeley.edu
SPECIALIZATIONS
Design for high-performance buildings, post-occupancy evaluation, thermal comfort in naturally ventilated and mixed-mode buildings, assessment of energy and indoor environmental quality, sustainable design in hot climates, the green workplace
EDUCATION
PhD Mechanical Engineering, University of California, Berkeley
MS Mechanical Engineering, University of California, Berkeley
BS, University of California, Santa Barbara
PHILOSOPHY STATEMENT
What makes a building memorable? I believe it comes not from the glossy images in a magazine, but from the experiences of people who live, work, or pass through the interior spaces. The environmental forces of sun, wind and light have a strong influence on a building's experiential aesthetic, and the consideration of these forces should be a purposeful part of the earliest stages of design. I guide students to learn about principles, tools, and values that will enhance their ability to create buildings that are both beautiful and efficient, responsive to climate and people, sensitive to the environment, and a delight to be in.
BIOGRAPHY
Gail Brager, PhD, has been a professor in the Building Science & Sustainability area of the department since 1984 and is also an affiliate faculty member of the Energy and Resources Group. Professor Brager serves as the director of the Center for Environmental Design Research, and associate director of the Center for the Built Environment, a research collaboration between the university and over 40 industry partners focused on improving the energy performance and environmental quality in buildings, with a focus on the workplace. This collaboration is important for making connections between research and the design and manufacturing industries. Professor Brager also has a 50% appointment as the associate dean of the Graduate Division.
Professor Brager conducts research and teaching across multiple dimensions of sustainability addressing the design, operation, and assessment of buildings, with a focus on thermal comfort and adaptation, occupant well-being, natural ventilation, and personalized environmental control.  Among her many service activities, Dr. Brager was the founding chair of the Research Committee of the US Green Building Council. She is also an ASHRAE Fellow and past-president of the Golden Gate ASHRAE Chapter.
COURSES TAUGHT
ARCH 140 Introduction to Energy and Environment
ARCH 242 Design for Sustainability Colloquium
ARCH 243 Natural Cooling and Ventilation
ARCH 249 The Green Workplace
AWARDS & RECOGNITION
Recipient of the Presidential Young Investigator Award from National Science Foundation, Progressive Architecture Research Award, AIA Education Honors Honorable Mention, Places/EDRA award for Place-based research, and several awards from ASHRAE including
Publications
Brager, Gail; Paliaga, Gwelen; & de Dear, Richard. (2004). Operable windows, personal control and occupant comfort. ASHRAE Transactions, 110(2). http://escholarship.org/uc/item/4x57v1pf
de Dear, Richard; & Brager, Gail. (2001). The adaptive model of thermal comfort and energy conservation in the built environment. International Journal of Biometeorology, 45(2), 100 - 108. doi: 10.1007/s004840100093. http://escholarship.org/uc/item/89d4871t
Altomote, S., S. Schiavon, M.G. Kent, and G. Brager.  (2017).  Indoor environmental quality and occupant satisfaction in green-certified buildings.  Building Research & Information, Nov 2017
de Dear, R; Akimoto, T; Arens, E; Brager, G; Candido, C; Cheong, K.W.;  et al.(2013). Progress in thermal comfort research over the last twenty years. ".  Indoor Air. April 2013.   http://escholarship.org/uc/item/92z5q2qb
de Dear, R and Brager, G;  Adaptive comfort and mixed-mode conditioning (2018). Encyclopedia of Sustainability Science and Technology, R. A. Meyers (ed.), Springer Science+Business Media LLC. https://doi.org/10.1007/978-1-4939-2493-6_1049-1
Kim, J., S. Schiavon, and G. Brager. (2018).  Personal comfort models – A new paradigm in thermal comfort for occupant-centric environmental control. Building and Environment, Volume 132, 2018, Pages 114-124.  https://escholarship.org/uc/item/18d174zs
Földváry, V., T. Cheung, H. Zhang, R. deDear, T. Parkinson, E. Arens, C. Chun, S. Schiavon, M. Luo, G. Brager, et al. (2018).  Development of the ASHRAE Global Thermal Comfort Database II.  Building and Environment, Volume 142, September 2018, Pages 502-512.
https://doi.org/10.1016/j.buildenv.2018.06.022
Landsman J. , G. Brager, and M. Doctor-Pingel. (2018). Performance, prediction, optimization and user behavior of night ventilation: Energy and Buildings, Volume 166, May 2018, Pages 60-72.   https://escholarship.org/uc/item/9jk1d795
Work