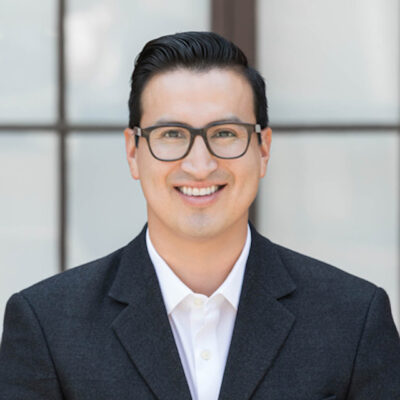 Frankie Arias
Abbey MRED+D Class of 2019
EDUCATION
California Polytechnic State University, San Luis Obispo - B.S. in Civil Engineering
Pre-MRED+D Position
Land Development Consultant, Forest City
Post-MRED+D Position
Director of Development & Construction, Golden State Warriors
Tell us about what you were doing before MRED+D.
A majority of my experience has been in the land development of large shopping centers and master-planned communities. My roles and functions have varied from a licensed civil engineer designer/project manager to a development manager of large mixed-use public-private-partnership developments in gateway market cities.
Why did you decide to pursue a graduate education in real estate?
Although I was moving up and getting the jobs I wanted, I realized there were still areas that I wasn't getting experience in and needed to strengthen. By pursuing my MRED+D degree at UC Berkeley, I'm able to take a step back to make sure I receive a good foundation on the overall development process, focusing on acquisition, policy, and financial analysis.
Tell us about your MRED+D cohort.
I love how diverse the group is! We have people from every part of the real estate industry and years of experience that bring their expertise into the classroom discussions. Also, since it is a small group we get so much more quality time with our teachers and each other.
We have built a strong community of support and cheerleading each other's success. I definitely see myself gaining lifelong friends out of this experience.