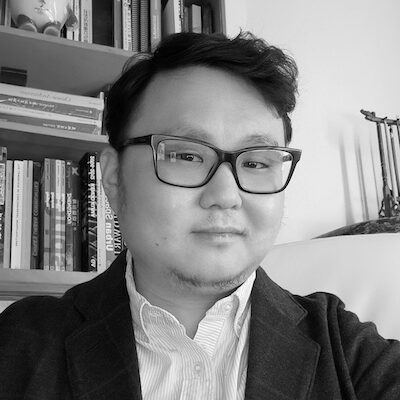 Frank Wen Yao
Ph.D. Student - Landscape Architecture & Environmental Planning
Email
frankyao@berkeley.edu
EDUCATION
Harvard GSD – MDES ULE 2020 – Distinction
Carleton University – MARCH 2017 – Distinction
Carleton University – BAS. Arch – Design 2015, Distinction
BIOGRAPHY
Frank Wen Yao's research interest lies in the environmental history of China, the design of large scale landscape infrastructure and urban space, strategic spatial relations, sinology and civilization state. Frank graduated from Harvard University and Carleton University and has published works on various platforms including CUA Gallery, CU News-Press, the Building 22, GSD, TSWG Berkeley and various China study agencies. Frank is also the vice chair of Hangzhou Yongtong Corporation, a 30 years old
professional infrastructure planning and building firm based in Hangzhou, China, specializes in planning large-scale landscape and urban infrastructure. Notable works include transportation planning and
landscape design in West Lake Hangzhou and a few other joint-venture works in Toronto with local firms.
AWARDS AND SCHOLARSHIPS
Canadian National Design Competition, junior section, second place, 2009
Arts York Oil Painting Winner's Night Show, Markham Unionville, 2009
Sprott Scholarship 2010
Michael Russell Coote Memorial Award, 2011
Teron scholar list, 2012
Merry Marry Drawing Competition honorable mention 2010, 2011, 2012 and 2013
Fire Safety Design Certificate, Moriyama Tashima, 2013
Stan -Tech candidate, 2016
Faulty awards 2017
Collective Vision Completion, Third Price 2017
HCA Grant 2020
PUBLICATION
Design exhibition, Building 22, CASAP, 2013-2017
Ink Painting, Carleton University Art Gallery exhibitions and book, "Time and space", 2013
Mandala drawing, CUA Gallery exhibitions and book, "Harmony of religions", 2013
CUA exhibition, project: "Exchange" design drawings, April 8th, 2015
Axe Neo-7 Gallery exhibition, Energy Depot, Gatineau Ottawa. 2015
Building 22, "Six memos of Italio Galvino – rewrite the Consistency" 2017
"Hangzhou tramline promenade, the YAODAI", CUAAU 2017
"Re-generative infrastructure" CUAAU platform
Hangzhou Yongtong 30 years anniversary book, 2018
2018 Harvard Art Show – The Exchange
"Dayunhe, symbolism and evolution under China's leadership" Harvard GSD
Changping Tomorrow – Harvard GSD, 2019
Xixi wetland, Berkeley TSWG Conference 2022
Touring on Water: Travel, Sightseeing, and Framing, Berkeley Stanford Graduate Student Conference, Chinese Studies Center, 2023 – pending
RESEARCH INTERESTS/SPECIALIZATIONS
China Studies, National Territorial Landscape, Environmental History, Belt and Road Initiatives BRI, Urban History, Design History, Urban Morphology, design and painting, visualization and documentation, Urban Design, Landscape Infrastructure, waterways, and canals
PROFESSIONAL EXPERIENCE
2013 Hangzhou Dangtai Associates – architect – competition entry: Shatian Hotel and High rise Design
2013 Moriyama Teshima, Toronto – associate intern architect – project: Union Museum, Dubai
Hangzhou Yongtong projects:
杭州奥体博览城环境改造工程 Hangzhou Olympic Center Road Construction 2014
丁桥东路 Dingqiao Road East Construction 2014
滨江路网 Qiantang Riverfront xiaoshan side Construction 2014
东新东路 Dongxin Road east Construction 2015
吉如街 JieRu Street Construction 2015
莫干山路 Mogansh吉祥寺路 Jixiang Temple Road Construction 2015
文岚街工程 Wenlan Street Construction 2015
大关路 Daguan Road Construction 2015
绍兴路工程 Shaoxin Road Construction 2016
平海路 Pinghai Road Construction 2005, 2010, 2016
浣纱路 Huansha Road Construction 2016
江城路 Jingcheng Road Construction 2016
复兴立交 Fuxin Elevated Highway Construction 2012 – 2016
郭东园巷工程 Dundong Garden Parkway Construction 2016
沈半路 Shengban Road 2016
石祥路 Shixiang Road 2016
半山路 Banshan Road 2017
滨江区2号等七条路工程 Bingjiang No.2 Road system Planning Consulting 2017
宁波绕城东线 Ningbo City Ring Road EST Construction 2018
建国路 Jianguo Road Construction 2017-2018
明石路一期 Mingshi Road First stage 2018
下沙路网 Xiasha Road Construction 2019
铁路东站工程 Railway Station East Ring road Construction 2010 – 2019
COURSE TAUGHT
Painting and Visualization, Hangzhou Hupan School, 2015
Studio 1, Carleton University, 2016
Drawing 100 – Carleton University 2016
Structures 200, Structures and Innovation, Carleton University 2017
Urban and Housing History, lecturing, Carleton University, 2017
Work Images