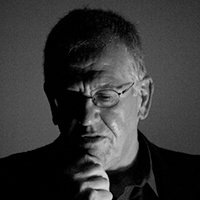 Dell Upton
Professor Emeritus of Architecture
Email
dupton@humnet.ucla.edu
BIOGRAPHY
Dell Upton is Professor Emeritus of Architecture, UC Berkeley and Professor and Chair of Art History at UCLA. Professor Upton was educated at Colgate and Brown. He earned his Ph.D. American Civilization, at Brown University; a M.A. American Civilization, at Brown University and a B.A. History, English, at Colgate University.
His books and articles treat subjects ranging from pre-Revolutionary American architecture to critiques of New Urbanism and heritage tourism. They include Another City: Urban Life and Urban Spaces in the New American Republic (2008; winner, Society of Architectural Historians Spiro Kostof Book Prize) and Architecture in the United States (1998; winner, Vernacular Architecture Forum Abbott Lowell Cummings Award.)
Upton served as a consultant and chief catalogue essayist for the Metropolitan Museum of Art's 2000 exhibition Art and the Empire City: New York, 1825-1861. He has completed a study of civil-rights and black-history monuments and urban politics in the U.S. South.