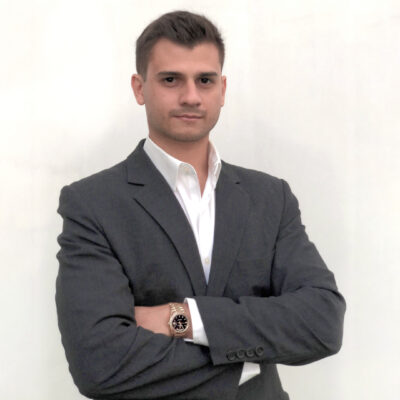 Daniel Raygada
Abbey MRED+D Student, Class of 2023
EDUCATION
University of Lima, B.A. in Architecture
Role Before MRED+D
Senior Architect and Partner, Pragma Architects; CEO and Founder, Daniel Raygada Architects
Bio
Daniel is a passionate architect who joins the MRED+D program with more than ten years of professional experience leading the design and development of the most renowned projects in Peru. He obtained his B.A. in Architecture at the University of Lima in 2016 and joined Pragma Architects, one of Peru's most prestigious architecture firms, the same year. He has led a team of more than thirty of the brightest professionals in the construction industry in Peru. Overall, he has orchestrated the design of some of the most significant construction projects, which include residential, commercial, offices, institutional, urbanizations, and an inland marina with a total budget of over $400M.
His entrepreneurship mindset pushed him to continue with his professional and personal development. Daniel opened his own studio in 2019, which oversees the design, construction, and consulting of top-of-the-line projects based on three main pillars: sustainability, equity, and innovation.
He finds his work meaningful, challenging, and hugely successful. However, he understands that to reach his goal of producing a major change in our society, he needs to move away from the drawing board and learn to manage equitable projects end-to-end. His experience as an architect, combined with the knowledge that he plans to acquire in Berkeley's Master of Real Estate Development + Design program, will catapult him into fulfilling his goals while doing what he loves.
In his free time, Daniel consistently works out, so you could probably see him early in the gym. Additionally, he has multiple hobbies: cooking Peruvian food, preparing cocktails, painting with acrylics, and playing the lead guitar in a rock band.