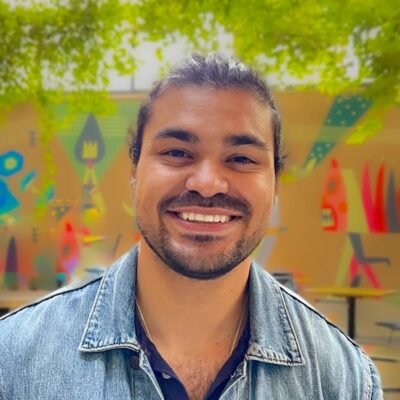 Daniel Benavides
Abbey MRED+D Student, Class of 2023
EDUCATION
Stanford University, B.S. in Civil and Environmental Engineering
Role Before MRED+D
Preconstruction Manager, Intracorp
Bio
Daniel Benavides joins the MRED+D program after five years of real estate development and construction experience. He received a Bachelor of Science in Civil and Environmental Engineering from Stanford University in 2016 and is currently pursuing his LEED AP accreditation.
Daniel's passion for real estate development grew from his experience in Chicago as a project manager for ARCO/Murray, a design-build general contractor. Through his efforts leading the construction of multi-family projects within the city, he recognized the importance of innovation and thoughtful collaboration as key traits for successful real estate developers and shifted his focus to working directly for such a developer.
He moved to Seattle, Washington in 2018 to begin work as an Owner's Representative and Preconstruction Manager for Intracorp Homes, an international real estate developer based out of Vancouver, Canada, where he oversaw the pre-development and construction life-cycles of multi-family projects along the West Coast of the United States.
Daniel hopes to build on his professional and personal skills through the MRED+D program and focus on enacting responsible and effective change in the built environments of the future.
An avid outdoorsman, Daniel enjoys hiking, backpacking, skiing, snowboarding, camping, over-landing, and more. He loves to travel internationally and take long road trips with his dog, Sadie.