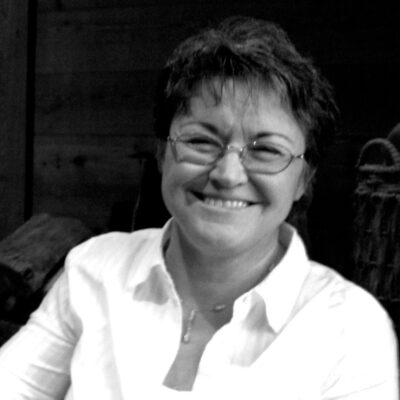 Danelle Guthrie
Professor Emerita of Architecture
Address
382A Wurster Hall #1800
Address
382A Wurster Hall #1800
Email
danelleg@berkeley.edu
BIOGRAPHY
Danelle Guthrie is an Adjunct Associate Professor of Architecture at the College of Environmental Design at UC Berkeley and principal at Guthrie+Buresh Architects.
Over the past twenty years, Danelle has held academic appointments at the University of Michigan, SCI-Arc, UCLA, Washington University, the University of Texas, Austin, and the University of Minnesota. She has lectured and/or been a visiting critic at the University of Toronto, Ontario Academy of Art and Design, UCLA, Stanford University, the University of Texas, the University of Minnesota, UC Berkeley, the University of Idaho, Arizona State University, Washington University, Iowa State University, the University of British Columbia and the Emerging Voices Series at the Architectural League of New York.
Concurrent with her academic positions, Danelle is an architect licensed in CA, MI and HI, and founding principal of Guthrie+Buresh Architects. She received a BA in architecture from UC Berkeley and a Master of Architecture from UCLA . In 2001 she was named a Distinguished Alumna of the Architecture Department at UCLA.
Established in 1988, Guthrie+Buresh have designed academic facilities, public works, mixed-use projects, multiple and single family residences, office interiors and exhibitions. Articles and projects by Guthrie + Buresh have been published in numerous periodicals including; Lotus Document, A+U, Architecture Magazine, Architectural Record, Architectural Design, Architectural Review, Architecti and several books; New American House 2, From the Center: SCI-Arc Faculty Work, Re: American Dream, Experimental Architecture in Los Angeles and Violated Perfection, as well as the New York Times and Los Angeles Times. The firm's work has been exhibited in Los Angeles, New York, San Francisco, New Haven, Barcelona, London, Glasgow, Copenhagen, Berlin, Vienna and Tokyo. In 1998, Miller/Guthrie+Buresh's WaterWorks AWTP project received a Progressive Architecture Awards Citation from Architecture Magazine. That same year, Guthrie+Buresh participated in an invited competition for a Fine Arts Building at the Otis College of Art and Design in Los Angeles. In 1999 their work was included in the exhibitions "Glasgow Art and Architecture - 1999" and "The Un-private House" at MoMA in New York, and their project, CoMA, was featured in "The Millennium - Futures to Come," commissioned for the December 1999 issue of Architectural Record and exhibited at the Max Protetch Gallery in New York.