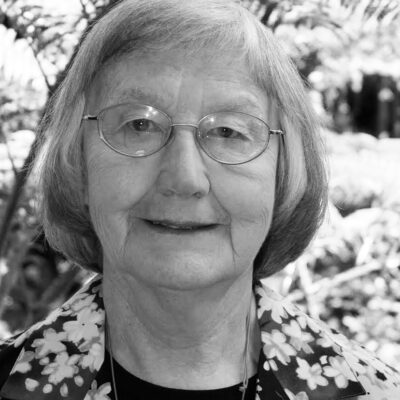 Clare Cooper Marcus
Professor Emerita of Architecture and Landscape Architecture & Environmental Planning
Address
202 Wurster Hall #2000
Address
202 Wurster Hall #2000
Email
claremarcus27@gmail.com
BIOGRAPHY
Clare Cooper Marcus is Professor Emerita in the Departments of Architecture and Landscape Architecture at the University of California, Berkeley. She is the Principal of Healing Landscapes, a consulting firm that specializes in researching the effectiveness of restorative landscapes in healthcare settings. She is internationally recognized for her research on the social and psychological implications of design, particularly urban open space, affordable housing, outdoor space in healthcare, and environments for children and the elderly.
Since retiring from full-time teaching at Berkeley, Marcus has published four books, more than 30 articles, and has lectured and consulted in Canada, UK, Australia, New Zealand, Italy, Denmark, Sweden, the Netherlands, and Iceland. She teaches regularly at the Chicago Botanic Garden on healthcare garden design.
Marcus has been recognized for her work with awards from the Progressive Architecture, Landscape Architecture Magazine, American Institute of Architects, American Society of Landscape Architects, Environmental Design Research Association, Council of Educators in Landscape Architecture, American Horticultural Therapy Association, the National Endowment for the Arts, and the Guggenheim Foundation.
Her newest book, Therapeutic Landscapes: An Evidence-Based Approach to Designing Healing Gardens and Restorative Outdoor Spaces (2013) was co-authored with LAEP alumna, Naomi Sachs (MLA '99). Iona Dreaming: The Healing Power of Place – A Memoir was published in 2010. She has also authored/co-authored/edited numerous publications, including the books – Easter Hill Village: Some Social Implications of Design (1975); Housing As If People Mattered: Site Design Guidelines for Medium-Density Family Housing (1986), People Places: Design Guidelines for Urban Open Space (1990), House as a Mirror of Self: Exploring the Deeper Meaning of Home (1995), and Healing Gardens: Therapeutic Benefits and Design Recommendations (1999) was co-authored with LAEP alumna, Marni Barnes (MLA '94). Marcus lives in Berkeley, California and holds joint British and American citizenship.
Work