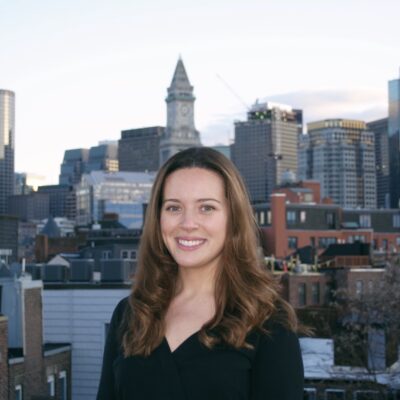 Avery Kelly
Abbey MRED+D Student, Class of 2023
EDUCATION
Wake Forest University, B.A. in Communication
Role Before MRED+D
Program Coordinator, Congress for the New Urbanism
Bio
Avery joins the MRED+D program from Boston, Massachusetts with more than three years of urban design experience. After earning her bachelor's degree from Wake Forest University, Avery worked as a consumer insights consultant for a global customer agency. However, her long-standing interest in architecture and sustainability led her to pursue urban design and begin working at the Congress for the New Urbanism (CNU).
Prior to leaving CNU to attend the MRED+D program, Avery was a Program Coordinator, where she led the organization's largest programmatic initiative, The Project for Code Reform (PCR). PCR advocates for zoning reform in the U.S. and works to enable incremental code reform for municipalities that do not have the capacity to reform their codes in ways that will benefit their communities. PCR's state-level projects provide municipalities with recommendations, tools and training to encourage the adoption of small code changes that can yield significant, positive change. Over the past few years, working alongside professionals with different backgrounds (architects, planners, developers, nonprofit and state agency leaders, etc.), Avery became attuned to the ways in which urban areas interact with people and land. She began to see a path between development and creating more walkable, equitable and sustainable people-centered places.
At Berkeley, Avery hopes to hone new skills in real estate finance and economics and sharpen her urban design and policy knowledge to transition into the field of development. After completing the program, she hopes to work for an innovative company that prioritizes both people and the planet.
On a personal note, Avery enjoys exploring cities, cooking with friends, reading a great book and creating music playlists. This will be Avery's first time in the Bay Area, and she's looking forward to getting to know the area and joining the Berkeley community.