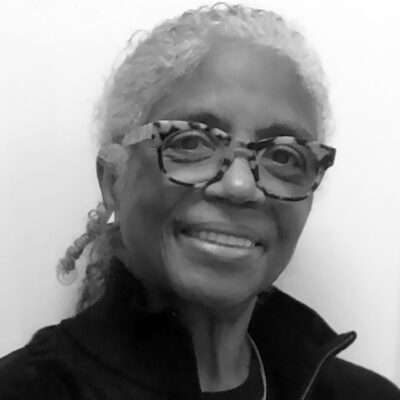 Allison Williams
Fall 2020 Joseph Esherick Visiting Professor
EDUCATION
M.Arch, UC Berkeley's College of Environmental Design
B.A. in the Practice of Art, UC Berkeley
BIOGRAPHY
Architect Allison Grace Williams amassed an international portfolio of large scale civic,
cultural and research works in 40 years of practice as a design leader with SOM,
Perkins+Will and AECOM. Williams is best known for her inventive instincts and leadership
that generated award-winning buildings bridging culture, technology and the environment,
and conveying the values and traditions of audience and place. Williams' most successful
projects transcend the buildings themselves and as they age, continue to evolve a narrative
on relevant issues. Notably, her work includes The August Wilson Center (Pittsburgh PA),
The Health and Sciences Campus for Princess Abdulrahman University for Women (Saudi
Arabia), and CREATE (in Singapore). The US Port of Entry at Calexico (Calexico CA) a GSA
Design Excellence Commission, and research laboratories for NASA Langley and NASA Ames.
​In 2017 Williams founded AGWms_studio. Design consulting for clients, frequent lectures,
occasional studio teaching, design competition and awards juries, pro bono activities, and
making (art, building and inventing) are its mainstay. Williams is an adjunct lecturer at
Stanford University and 2-term Visiting Committee chair at Harvard GSD. She served as a
juror for the 2019 COTE (Committee on the Environment) Top Ten Design Awards, The 2020
Architecture at Zero Design Competition and was a member of the interdisciplinary jury for
the Chouteau Greenway Design Competition in St. Louis. Williams delivered the keynote
address at NOMA's 2019 Conference in Brooklyn NY.
Williams holds an M.Arch from UC Berkeley's College of Environmental Design, a BA in the
Practice of Art, also from Berkeley, and was a Loeb Fellow at Harvard GSD. She was elevated
to Fellowship in 1997 and in 2015 was named Berkeley CED's Distinguished Alumni in
Architecture. In 2018, Williams was awarded The Norma Sklarek Award in Architecture by
the AIACC and recently joined the Board of Directors for Designing Justice Designing Spaces (DJDS).