NEWS
Walter Hood takes helm of Berkeley's Department of Landscape Architecture & Environmental Planning
Aug 23, 2023
The celebrated designer and MacArthur "Genius" Fellow looks forward to steering a department with strengths in both design and ecology.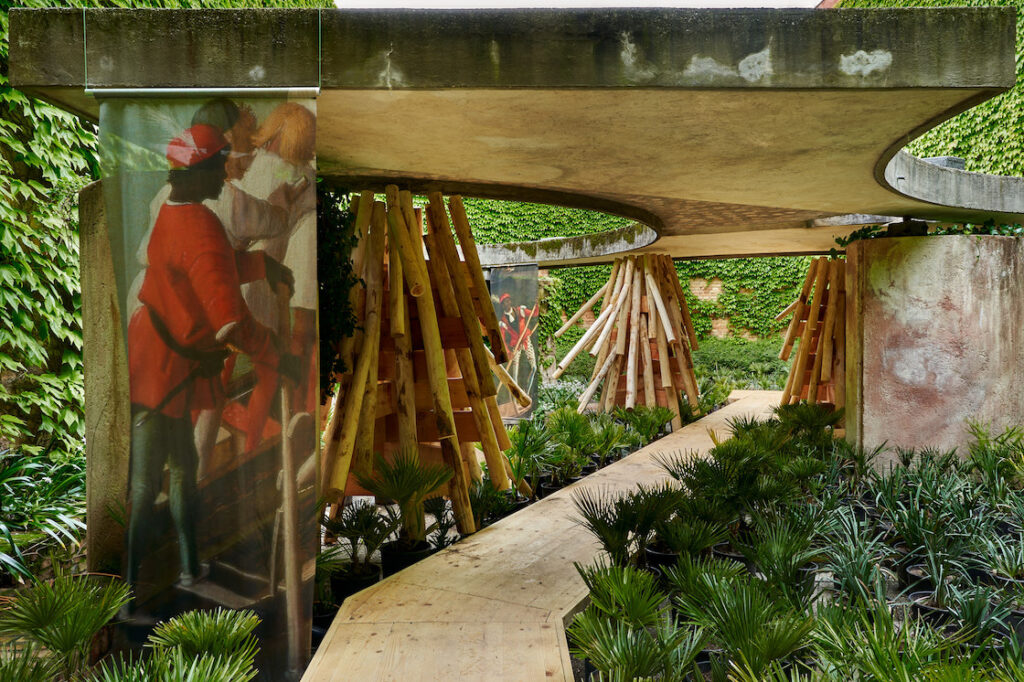 Professor Walter Hood begins a two-year term as chair of UC Berkeley's Department of Landscape Architecture & Environmental Planning (LAEP) this fall. The recipient of a 2019 MacArthur Fellowship, and soon-to-be member of both the American Academy of Arts and Letters and the American Academy of Arts and Sciences, he is regarded as one of the pre-eminent American landscape designers working today. His award-winning projects combine architectural and public art approaches with a concern for ecological sustainability.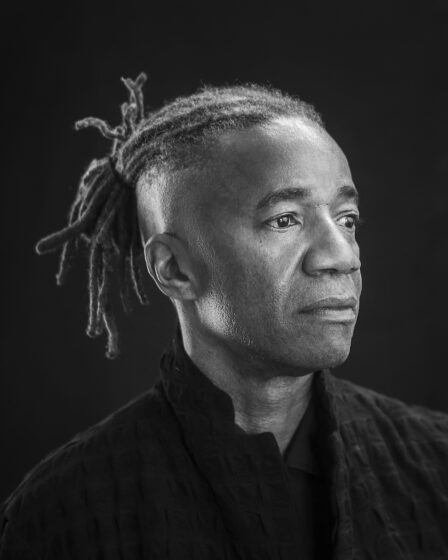 Walter Hood, 2023. Photo: Adrienne Eberhardt.
Hood received both his Master of Landscape Architecture and Master of Architecture from the College of Environmental Design (CED) in 1989; in 2013, he earned an MFA from the School of the Art Institute of Chicago. Hood joined the CED faculty in 1993 and served one previous term as LAEP department chair; he held the Woo Chair for Design Excellence from 2012 to 2022. Hood is the author of Urban Diaries (1997) and Blues & Jazz Landscape Improvisations (1993), and he co-edited Black Landscapes Matter (2020), which received the John Brinckerhoff Jackson Prize from the Foundation for Landscape Studies.
Hood has a thriving, award-winning practice, Hood Design Studio in Oakland. He crafts meaningful public spaces that empower marginalized communities and pay homage to the communal histories of sites.
His most recent project, the powerful African Ancestors Memorial Garden surrounding the International African American Museum in Charleston, South Carolina, honors the history of the African diaspora by weaving together nature and history. This summer also saw the exhibition of Hood's installation Native(s) at the 18th Venice Architecture Biennale. A vibrant wetland environment situated in the historic Carlo Scarpa Sculpture Garden, the immersive installation evokes connections between Venetian and Gullah Geechee landscapes, cultures, and histories. Other recent projects include the renovation of the Oakland Museum of California and the Santa Clara campus for visual computing company NVIDIA.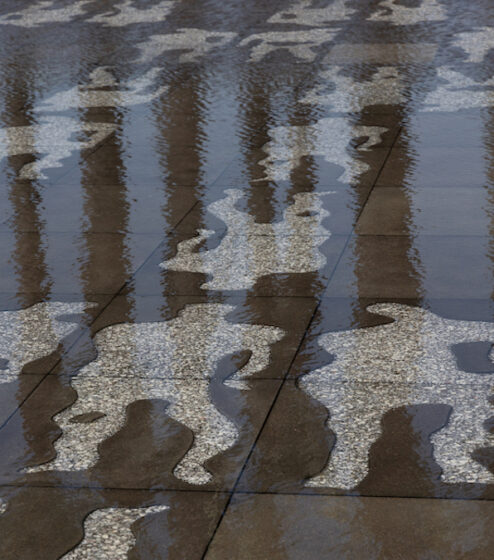 Hood Design Studio, International African American Museum, 2023. Photo: Urban Electric.
Hood has received top honors for his work, including the MacArthur Fellowship, Dorothy and Lillian Gish Prize, Knight Foundation Public Spaces Fellowship, United States Artists Fellowship, and the President's Medal from the Architectural League of New York. He is a member of the American Academy of Arts and Letters and will be inducted into the American Academy of Arts and Sciences in September.
Hood served as Diana Balmori Visiting Professor at the Yale School of Architecture in spring 2020 and as the spring 2021 Senior Loeb Scholar at Harvard Graduate School of Design. The Rhode Island School of Design presented him with an honorary doctorate in spring 2023.
Hood will lead a department that has a dual emphasis, landscape architecture and environmental planning, and comprises faculty with a broad range of expertise: design, planning, urbanism, history, sustainability, hydrology, ecology, geographic information science, landscape modeling, and social practices.
"The hybridity of the department is a strength," Hood says. "Both design and ecology are at the forefront of human-centered planning. By bringing these fields together more closely, we are well-positioned to confront issues facing us today."