NEWS
Susan Ubbelohde, Professor of Architecture and CED Associate Dean of the Faculty, is retiring
Jun 12, 2020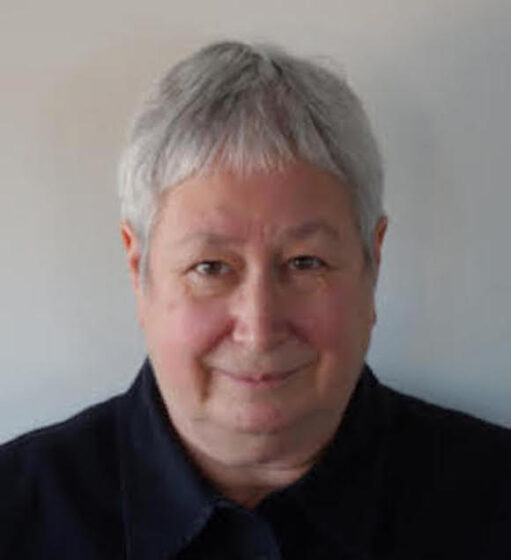 Professor Ubbelohde joined the architecture department in 1994 after previously teaching at Tulane, Florida A&M and Minnesota. She was also part of the founding faculty for the School of Architecture at UC San Diego before joining Berkeley. As a teacher and researcher, Ubbelohde has always been at the cutting edge of building performance and sustainable design. Her retirement is effective July 1, 2020.
Outside of her roles at the CED, Professor Ubbelohde is also the founder and principal of Loisos + Ubbelohde, a consulting  firm that she began with her partner, George Loisos, in 1994. Loisos + Ubbelohde specializes in the design of high performance buildings and is renowned for its work in daylighting, shading, lighting design, energy modelling, and high performance facades as well as LEED and CHPS certification. Loisos + Ubbelohde has collaborated on numerous notable commissions such as the New York Times Building in New York City, the Guggenheim Abu Dhabi, and Facebook and Google Headquarters in Silicon Valley. The practice's projects have won numerous awards that include recognition from the AIA, AIA/COTE Top Ten Green Projects, and LEED platinum certifications.
Architecture Professor Dana Buntrock writes, "After the 2011 nuclear meltdowns in Japan, Susan and George joined with me to develop a series of workshops on energy conservation practices and harvesting natural energy, areas where Japan had gone from a global leader to a global outlier. A merry band of colleagues and grad students pulled together a bilingual workshop, bringing suitcases of equipment and buckets of expertise. Susan and George are now both well-known within Tokyo's architecture community, and especially admired by idealistic young architects who hope to change Japan's energy practices. They continue to work with one of the world's most ancient contractors, Takenaka. They both make science fun and hope habitual."
Architecture Professor Gail Brager writes, "Susan is a unique visionary who – in both her teaching and professional practice - seamlessly weaves design thinking and a rigorous understanding of performance. Susan is rare in being equally at ease leading an architecture or urban design studio, a large lecture course, or an advanced seminar, always bringing an integrative approach that combines design, theory, technology, poetics, and culture. Her students demonstrate a technical sophistication in their design work, an artistic inclination in their analysis, and an inquisitive capacity for asking pointed questions. Susan's collaborative practice has had an enormous impact on the field, developing new tools for analysis and representation of performance, and contributing to high visibility, exemplary architecture that is rich in beauty, performance and meaning. Our college has benefited tremendously from her commitment and spirit, for which we are so grateful, and she will be sorely missed."
At CED, our alumni are fond of recalling their time with Professor Ubbelohde through her signature seminars on Kahn, Le Corbusier, and "Deep Green Design," as well as a variety of design studios always with building performance at their core.
"Susan challenged me as an instructor, always expecting what she hoped I was capable of. She guided me as an advisor, so often lancing my lazy conclusions with a well-placed question. She supported me as a mentor, inspiring me to travel, look, and learn from the built environment with an analytical eye. The way she finds beauty in the moderated connections between climate, light and buildings inspired not only my master's thesis but still inspires me today in my professional work. I can't thank Susan enough for the impact she's had on my life." said John Klopf, M.Arch 2000.
"Susan's approach to teaching and practicing architecture was a revelation to me 20 years ago and she continues to inspire my work. Susan is one of the world's foremost experts in daylighting and building energy, but her true genius and charm lies in her insistence that high performance is meaningless if the buildings aren't simultaneously loved for their design and aesthetics. It's been a special privilege learning from and working alongside her." said, Brendon Levitt, M.Arch 2004.
"Susan's sharp knowledge, expertise and amazing sense of humour blew my mind as her student and literally changed my life as an architect. She not only teaches invaluable lessons that embody design, sustainability, the poetics of Architecture, building performance and technology, she does so while inspiring her students to think outside the box and to push themselves beyond their own imagination. I will be forever grateful for our paths to have crossed when they did and for every single thing she taught me and I continue to learn from her." said, Ibone Santiago Trojaola, M.Arch 2009
"To me, Susan was the ideal architectural educator: attuned to design, science, experience, history, culture, and craft in equal measure. Participating in her studios and seminars felt like exploring a new realm at Wurster Hall, challenging us to pair design critique with measured analysis. Susan's curricula were imaginative, challenging, and rewarding: she offered us tools and skills to effectively analyze a design, and challenged us to find the poetry to heighten its performance. I feel immensely lucky to have had the opportunity to study with her." said Gwen Fuertes, M.Arch 2014, M.S Arch 2012.
Please join the College in thanking Ubbelohde -- for her generosity, collegiality, and critical contributions to the department, to the college, and to sustainable futures -- as well as in celebrating her transition to full-time practice.