NEWS
Source Materials
Apr 22, 2014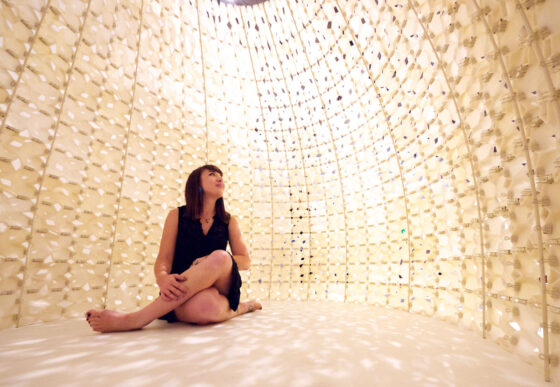 Metropolis by Lara Kristin Herndon and Derrick Meade
Image courtesy of Emerging Objects

Architecture professor Ronald Rael and his creative partner Virginia San Fratello, established a creative practice, Rael San Fratello in 2002.  Research by the studio resulted in the foundation of a startup company, Emerging Objects.  The pioneering design and research company focuses on innovative 3-D printed materials.
Rael envisions entire built environments made by additive fabrications.  Emerging Objects can print in a variety of options, from durable cement polymer bricks, to wood, chocolate, paper and nylon.
The company explores the possibilities of 3-D printing, and demonstrates novel materials and methods to print complex objects.  One of their projects involve printing panels made of salt to create an igloo, the "Saltygloo."
Anthony Giannini (M. Arch '12) has teamed up with Rael to work on solutions for printing sustainable architecture.  They are developing 3-D printed paper, made from recycled newsprint.
Rael describes the innovations of 3-D print as a game changer in the way materials are used in building.
"There's enormous potential in using these materials in newly flexible and sustainable ways."