NEWS
Ronald Rael recognized at 2016 ACADIA Conference
Oct 28, 2016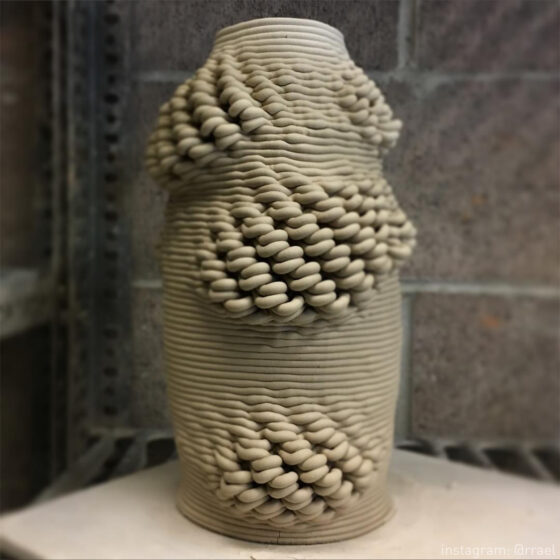 UC Berkeley Associate Professor Ronald Rael and San Jose State Associate Professor Virginia San Fratello are the recipients of the Design Practice Award of Excellence at the 2016 ACADIA (Association for Computer Aided Design in Architecture) conference.
The award recognizes Rael San Fratello's excellence in integrating digital technologies into their emerging design practice, producing innovations in multi-scalar digital fabrication, 3d printing, and material research. The pair also has a track record of teaching excellence that is rigorous and experimental.
2016 ACADIA AWARDS will be presented at this year's conference Posthuman Frontiers: Data, Designers, and Cognitive Machines, October 27-29 at the University of Michigan. The award winners were selected by ACADIA's Board of Directors through a highly competitive nomination and voting process, and this year's recipients represent some of the most innovative researchers and practitioners in the field of computational design. Each award recipient will present their work at this year's conference.