NEWS
Michael Dear and Ronald Rael Co-Curate "Califas," A New Exhibition at the Richmond Art Center
Aug 13, 2018
OPENING RECEPTION: Saturday, September 8, 5:00 - 7:00 pm
EXHIBITION: Tuesday, September 11 - Friday, November 16, 2018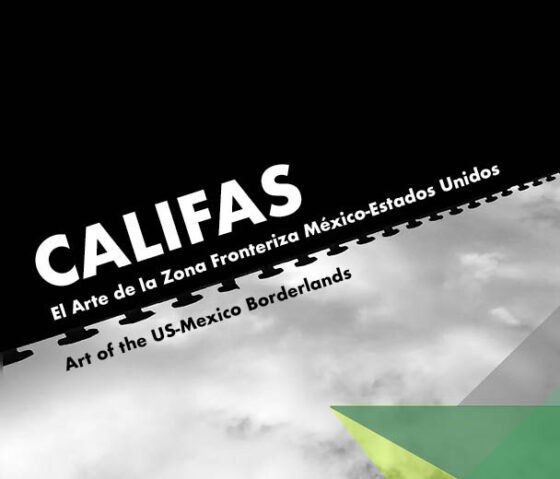 "Califas: Art of the US-Mexico Borderlands / El Arte de la Zona Fronteriza México-Estados Unidos" explores representations of the US-Mexico 'borderlands' in contemporary art, with a special emphasis on the Bay Area.
Guest co-curated by College of Environmental Design Professor Emeritus of City & Regional Planning Michael Dear, author of Why Walls Won't Work, and Associate Professor of Architecture Ronald Rael, author of Borderwall as Architecture: A Manifesto for the U.S.-Mexico Boundary, the exhibition comes at a moment when the current nationwide immigration crisis has once again focused attention on the border between Mexico and the United States. Californian communities, activists, politicians, and artists have been especially vocal in this crisis.
Featuring works by 21 contemporary artists and collaborative groups, Califas explores the origins of migrant memory, the consequences of boundary line fortifications, the mixing of border cultures, responses to injustice and inequality, and solutions to advance the borderlands and its peoples.
The exhibition adopts a unique lens to re-examine the past, grapple with understanding the present, and connect with the future of a distinct cross-border culture. The name Califas is commonly used to refer to California by Chicanos wishing to emphasize the deep histories, memories, and identities that existed in the state long before the international boundary was created in 1848. Adapted for use in this exhibition, Califas provides new ways of seeing California and Baja California – as borderlands before walls, when people understood the border as a connecting tissue not a line of separation.
Featured artists include: AGENCY (Ersela Kripa & Stephen Mueller), Chester Arnold, Jesus Barraza, Enrique Chagoya, CRO studio (Adriana Cuellar & Marcel Sánchez), Ana Teresa Fernández, Nathan Friedman, Guillermo Galindo, Rebeca García-González, Amalia Mesa-Bains, Richard Misrach, Alejandro 'Luperca' Morales, Julio César Morales, Postcommodity, Rael San Fratello, Fernando Reyes, Favianna Rodriguez, Stephanie Syjuco, David Taylor, Judi Werthein and Rio Yañez.