NEWS
Meet real estate developer Andy Garcia
Oct 18, 2023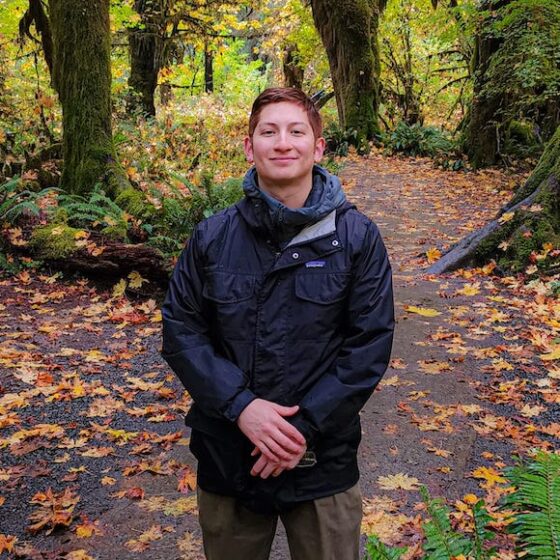 DEGREE
Urban Studies 2022
CURRENT POSITION
Senior Associate, Asset Management, New York Life Investments
LATEST OBSESSION
What did you study at CED?
I majored in urban studies along with economics. My family was affected by the Great Recession, so I was deeply interested in learning about the intersection between our financial system and the built environment.
What was your favorite CED course?
My favorite CED course was Environmental Design 1. I loved reading Italo Calvino's Invisible Cities and working on the semester-long project of carving a city out of a book. It introduced possibility and imagination into the physical world and taught me about different types of architectural drawings — plus it upcycled a used book. City Planning 235: Methods of Project Analysis with Ann Silverberg is a close second.
What was your favorite part of your experience at Bauer Wurster Hall?
Observing the creativity and potential of other students, from studio classes to furniture building. I appreciated the many lecture series as well, especially MRED+D's spring 2019 series, which included a speaker from Sand Hill Property Company who spoke about the Valco Mall redevelopment project in Cupertino.
How did CED prepare you for your next steps?
CED taught me to dream big, past a car-centric, pavement-covered, nuclear family-driven built environment. CED also gave me a practical foundation that has helped me succeed in my current career in real estate development / asset management. The corporate world can lack creativity, history, and perspective, which is why I feel CED's education has lifelong dividends.
What have you been working on lately? What drew you to it?
I currently manage a portfolio of apartments, warehouses, and offices at different stages of development for an institutional investor / asset manager. It's exciting, given all the challenges with leasing office space, with construction costs, and with the movements in debt capital markets. I gravitated towards the real estate field because I can leverage my backgrounds in both economics and urban studies. I am also developing the skill set I need to work in affordable housing, adaptive reuse, and other types of complex building projects.
What Instagram account have you been obsessed with recently?
I follow @yimbygram for its development content. It's a great way to follow the most high-profile projects around the country, though I wish it had more diverse typologies.