NEWS
Meet food equity director Sara Draper-Zivetz
May 9, 2023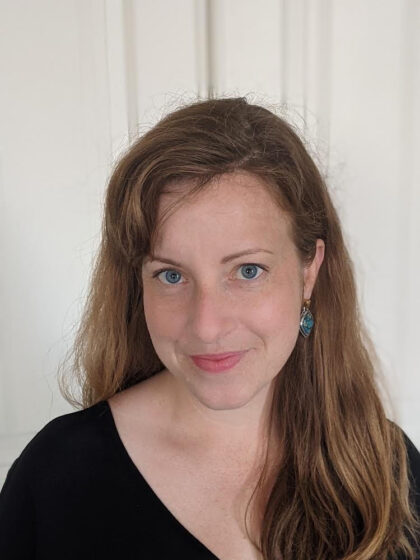 DEGREE
Master of City Planning 2016
CURRENT POSITION
Food Equity Director, Mandela Partners
LATEST OBSESSION
What was your favorite CED course?
Housing Policy with Carolina Reid and Carol Galante.
What's one of your favorite memories of your time in Bauer Wurster Hall?
I loved the community we built in the student lounge. It was kind of like a dive bar without the drinks (usually) — old, worn, comfortable, welcoming, and a place you could just "be," away from the stress of our classes and other responsibilities.
How did CED prepare you for your next step(s)?
The faculty is well-versed in both the academic theory and ideas that inform the planning profession and the current people, issues, policies, and realities that shape it outside of academia. This balance of aspirational and theoretical thinking about the future of planning, combined with a concrete tie to its realities, was a good foundation from which to step into the professional world.
What are you currently doing? What drew you to it?
I'm working for a community-based organization that takes a multifaceted approach to building a more equitable food system in Oakland. Urban food systems are a reflection of broader planning dynamics and injustices, and I was drawn to work in food as a tool for greater health and equity in cities.
Tell us about an Instagram account you're currently obsessed with.
I've been enjoying East Bay Yesterday, which is both an Instagram account and podcast that dives into the lesser known sides of Oakland and East Bay history.