NEWS
MASS Design Group's Jeffrey Mansfield joins CED as Lifchez Visiting Professor of Practice in Social Justice
Feb 16, 2023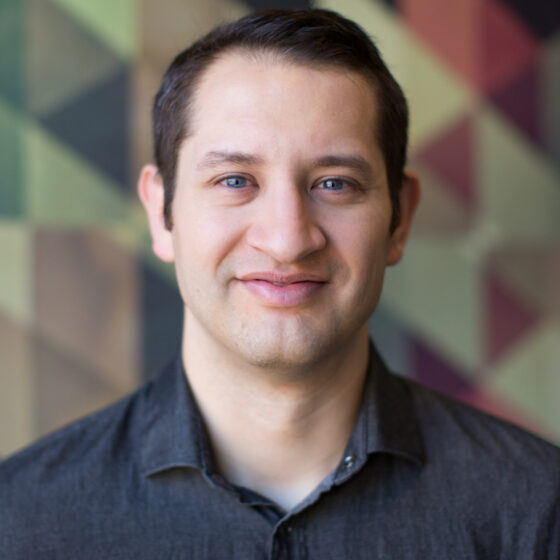 Mansfield's early experience attending a school for the deaf in Massachusetts provided his first intuitions about the relationships among aesthetics, power, and society.
In "Incidents in Presence," his Harvard Graduate School of Design master's thesis, Mansfield continued to uncover those relationships by reconfiguring the archetypal elements of the asylum at Gallaudet University in Washington D.C. His design proposal sought to create sensorial, fluid boundaries between architecture and the subject, the subject and its other, and the institution and the city.
CED and the Department of Architecture welcome Jeffrey Yasuo Mansfield as a spring 2023 Visiting Lifchez Professor of Practice in Social Justice and Design. Mansfield is a principal and design director at Boston-based MASS Design Group, where he leads the interdisciplinary firm's Deaf Space and Disability Justice Lab.
More recent projects — the Cleveland Public Library Martin Luther King, Jr. Branch, the Rwanda Institute for Conservation Agriculture, Archives of Patagonia — similarly negotiate complexity and difference by focusing on sensorial experience. His innovative and user-centered approach creates immersive and inclusive public realms.
Mansfield's 2020 installation The Architecture of Deafness was included in Disarming Language: Disability, Communication, Language, an exhibition at the Tallinn Art Hall in Estonia. This collaboration with deaf artist Christine Sun Kim explores the differences between buildings designed by the "hearing" for the deaf and those designed by deaf people or with the direct input of deaf users. Mansfield's current research, for which he received grants from the Graham Foundation and the John W. Kluge Fellowship at the Library of Congress, explores the formation of deaf and disability spaces as expressions of cultural resistance in the 19th and 20th centuries.
Mansfield has published his work in the Cooper Hewitt Design Journal, AD, and Tacet and presented it at MoMA PS1, Bergen Assembly, Sao Paulo Biennale, and the Sharjah Biennial. He is co-author of the book The Architecture of Health and co-editor of MASS Design Group's first monograph, Justice Is Beauty.
Mansfield holds a M.Arch from the Harvard Graduate School of Design and an A.B. in architecture from Princeton University. He has taught design studios at the University of Michigan and Harvard Graduate School of Design.