NEWS
In memoriam: Architect Claude Stoller, pioneer of affordable housing design
May 26, 2023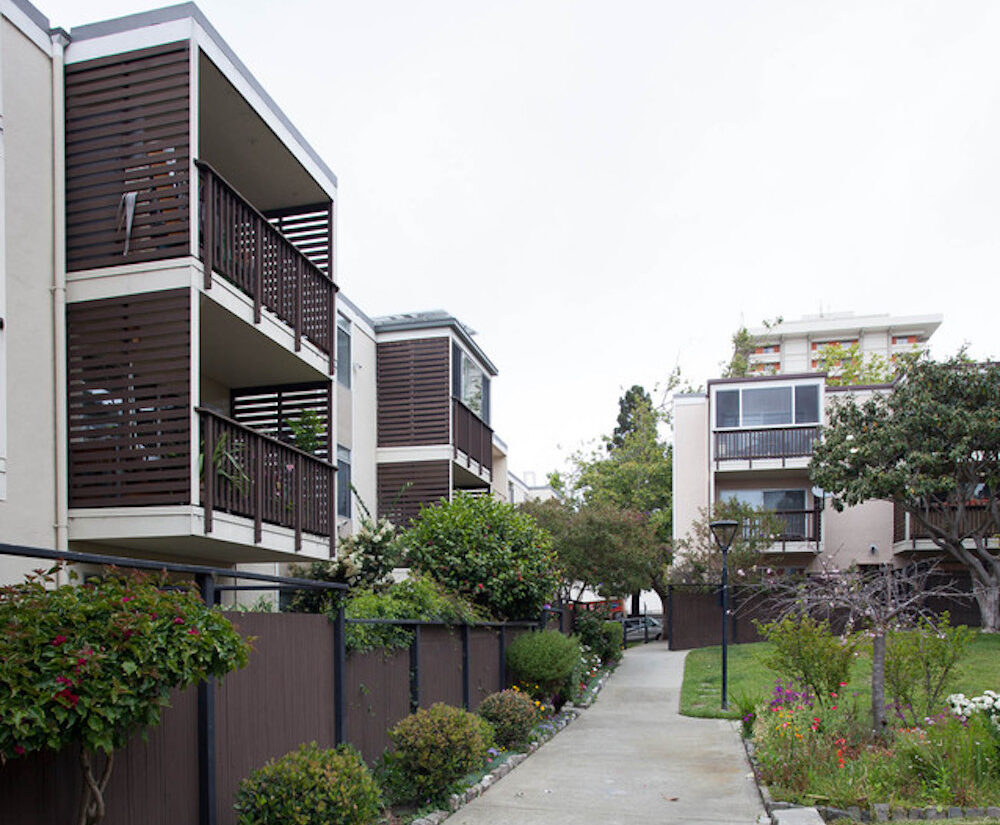 The College of Environmental Design was saddened to learn of the death of UC Berkeley Professor Emeritus of Architecture Claude Stoller. He passed away on May 16, 2023, at his home in Berkeley at the age of 101. Stoller joined the newly formed college in 1957 at the invitation of founding dean William W. Wurster and he remained on the faculty until his retirement in 1991. In his teaching and his architectural practice, Stoller stressed energy-efficient design and social issues such as housing.
"He was one of the pioneers in the affordable housing arena," remembers Professor Emeritus of Architecture Sam Davis. "St. Francis Square in San Francisco by Marquis & Stoller remains a model for humane, dignified, and affordable urban family housing." This award-winning moderate-income housing development, which Stoller designed in the early 1960s with Robert Marquis and landscape architect Lawrence Halprin, was the first racially integrated housing cooperative on the West Coast.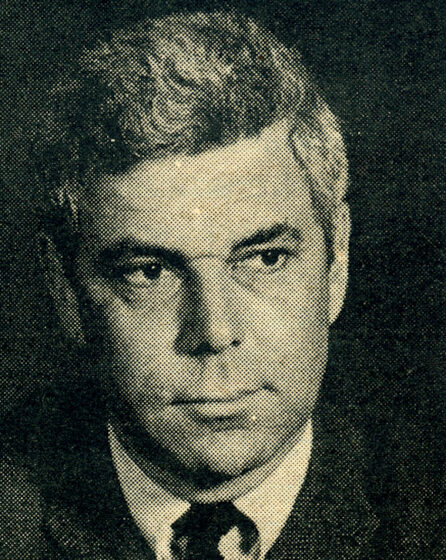 Born in New York to immigrant parents, Stoller attended Black Mountain College from 1938 to 1942, where he studied with painter Josef Albers and architect A. Lawrence Kocher. A landmark 1938 Museum of Modern Art exhibition on the Bauhaus inspired him to transfer from City College of New York to Black Mountain, which embraced Bauhaus principles.
After serving in the U.S. Army during World War II, Stoller enrolled in Harvard's Graduate School of Design. There he studied under Walter Gropius and Joseph Hudnut, among others, graduating with an MArch in 1949. Stoller then studied in Florence, Italy, for a year and practiced and taught in Boston and St. Louis, Missouri, before moving to the Bay Area in 1956.
Stoller formed Marquis & Stoller Architects (1956–78) in San Francisco with Robert Marquis and subsequently established Stoller/Partners (later Stoller Knoerr Architects) in Berkeley in 1978. Their projects included residences, religious buildings, and institutional and commercial structures.
In 1966, Stoller founded the pioneering San Francisco Community Design Center, a design clinic that brought the skills of architectural students to low-income neighborhoods. Still active today, the center embodies Stoller's belief that all communities should have equal access to the technical information and skills necessary to participate effectively in the planning and development of their neighborhoods.
At UC Berkeley, Stoller taught generations of architecture students and served as acting chair of the Department of Architecture during the 1965–66 academic year. He was known for using real sites and exposing his students to the manufacturing process of materials through visits to factories.
Stoller was elected to the College of Fellows of the American Institute of Architects in 1968, and in 1991 he was awarded the Berkeley Citation by the University of California.
Papers relating to Stoller's teaching and records from the firm Marquis & Stoller are held in the collection of the Environmental Design Archives.