NEWS
In conversation with Davey Friedman-Hong, an MRED+D alum
Nov 30, 2022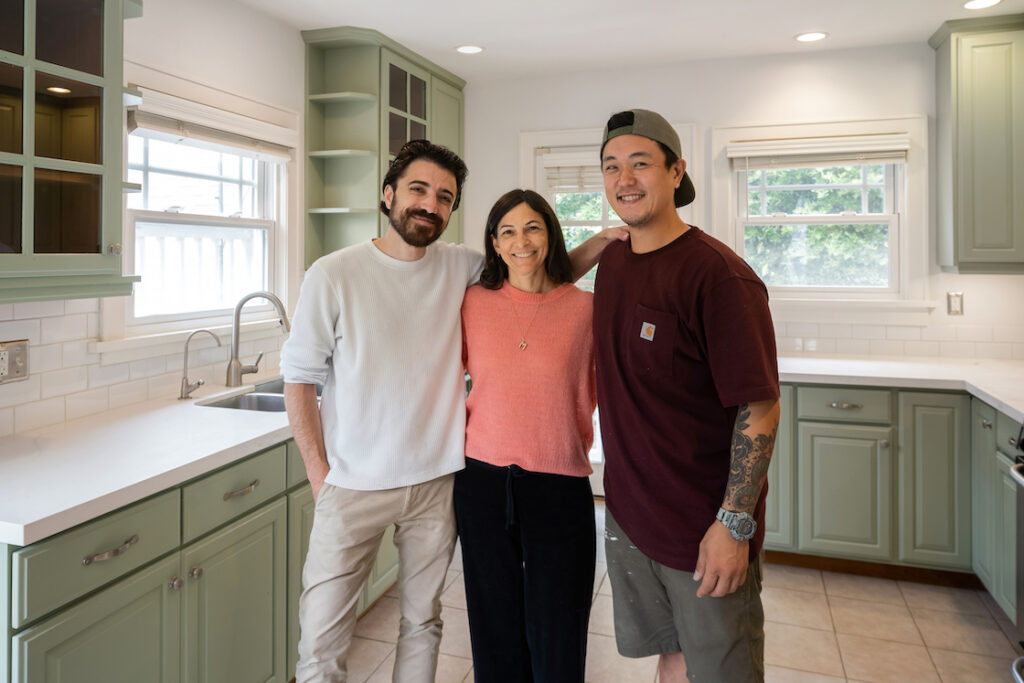 After graduating from the MRED+D program in 2021, Davey Friedman-Hong co-founded a construction company in Seattle: Friedman-Hong Brothers Construction. With a professional background in sales — and a family background in industrial real estate — a construction company may seem like an unexpected career move for Davey. However, what is missing from this career analysis is Davey's experience in the MRED+D program, and how it shaped his outlook on real estate.
Speaking to me on Zoom from one of his company's construction sites, Davey explained that after completing the MRED+D program, his new career goal is to run a "vertically integrated real estate business," which would take clients from the beginning of the development process all the way to the end.
While he was in the MRED+D program, Davey "looked at the entire real estate development cycle" and realized that he understood the beginning and the end of the process, but not the "massive gap" in the middle. This gap was construction.
MRED+D's construction course (RDEV 200, now taught by Zac Shore) exposed Davey to processes, procedures, and associated costs that helped to fill in that gap — but Davey felt he needed to know more to run a vertically integrated business.
Inspired by the "entrepreneurial spirit in the program," Davey realized that a construction company would serve as a learning opportunity — "mastering the middle of the cycle" — and a "huge economic opportunity."
Davey explained that Friedman-Hong Brothers Construction has been a roaring success due to three critical components: market demand, strategic partnerships, and a customer oriented approach.
"For the past two or three years everyone has been stuck at home, and home has come to matter so much. There's a ton of deferment of home maintenance, home remodeling. We're also in a time period where an enormous percentage of single family homes are going through their prime remodeling years," Davey explained.
This market demand is combined with a lack of available contractors and construction companies that will complete jobs.
"We're thinking about how to do it differently. We're insourcing a lot of the scope; we do a lot of the work ourselves. I'm using the plural but it's really my brother-in-law Sang (Hong) who knows how to do this stuff."
Davey pointed out that without his brother-in-law, the business would not have materialized, and the insourcing they are known for would not be possible. Thus, this strategic partnership is critical to the company's success.
Insourcing construction not only creates the "entrepreneurial classroom" Davey set out to learn from, but it also keeps prices at a reasonable level, which creates happy customers.
When asked what advice he would give to current MRED+D students, and to real estate professionals generally, Davey explained: "I learned in MRED+D … there is so much capital out there, it will flow to good ideas. Look at the marketplace, and be analytical about what is going on in the world."
To conclude our interview, I asked Davey what his lasting impressions of MRED+D were, and he replied, "The reason I felt inspired to talk is because I authentically had a good experience [in MRED+D] and am really grateful. And it's not one particular thing, you know, I started my own company so it's not like I got hired because of my MRED+D degree. It's not that. It's more just, I'm really glad I did it, and I'm super grateful for it."