NEWS
Georgios Eftaxiopoulos, scholar and expert in architectural flexibility, joins Department of Architecture
Aug 25, 2022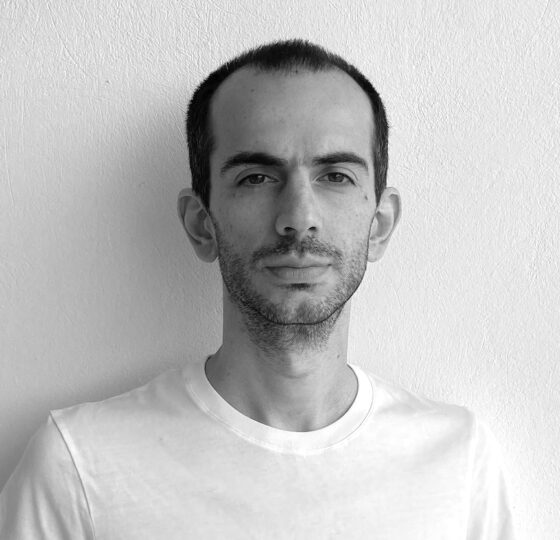 The College of Environmental Design is pleased to announce Georgios Eftaxiopoulos' appointment as Assistant Professor to the Department of Architecture. With teaching experience across Europe, he joins CED from the Aarhus School of Architecture in Denmark.
Eftaxiopoulos is an architect and scholar whose research and design practice focus on revisiting the concept of flexibility in architecture and developing a new language catered to foster a sense of collectivity among users.
Eftaxiopoulos holds a Ph.D. in Architectural Design from the Architectural Association School of Architecture in London. Challenging modernist ideals of formal flexibility, Eftaxiopoulos' research situates itself within the context of recent socio-economic, political, and technological forces. "Stásis: A Critique of Flexibility in Architecture," theorizes flexibility and discusses how it translates into a disguise for the pursuit of stability and control. His journal contributions in Perspecta and AAFiles expand on his thesis and question how capital, production, labor, and the end user interplay to determine design.
Eftaxiopoulos is also Principal and Founder of the architecture and urban design practice EO. Work from his practice aims at transforming urban contexts across multiple scales to empower inhabitants. For "Brussels 2040: Small Metropolis, Global Metropolis" and "Test Site Istanbul," Eftaxiopoulos worked on multi-disciplinary teams developing design toolkits to address sustainable growth, transportation, and social equity within these historically divided regions. Engaged with the leading edge of architectural practice, his designs carefully analyze and re-purpose existing architectural typologies and standards – from urban patterns to building technologies – to generate something new.
Coming to 'the Mecca of flexibility,' as he describes the Bay Area, Eftaxiopoulos plans to further develop his work on the concept of flexibility and the relationship between architecture and the economy at large. "Through the investigation of spaces, processes, and networks of extraction and accumulation, I am exploring a project of resistance that challenges our present economic mentality underlined by exchange value through the creation of architectures of collectivity, solidarity, and care."