NEWS
Fam 1st Family Foundation / AIA East Bay Summer Architecture Camp
Aug 16, 2022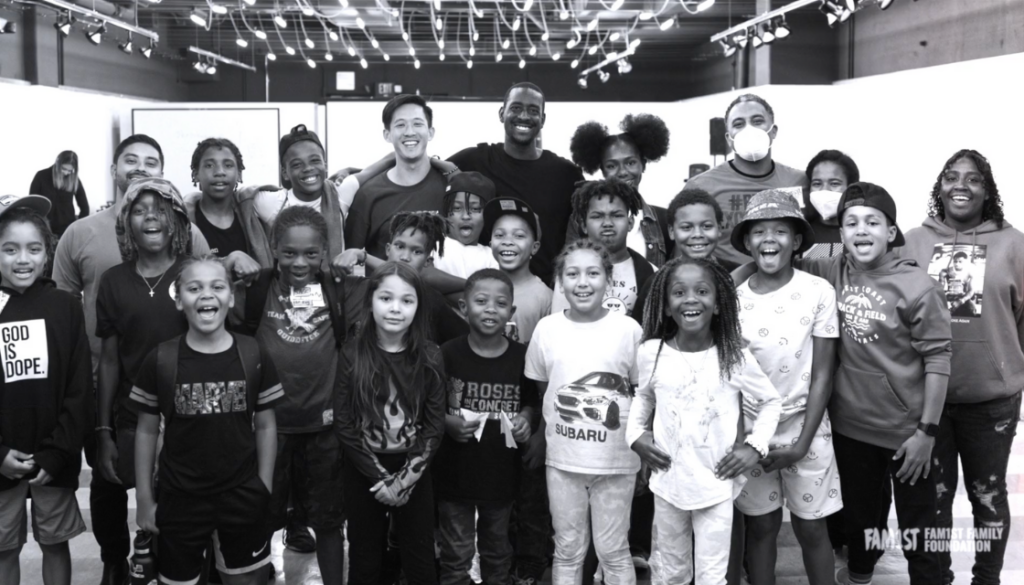 For the past nine years, CED has hosted the week-long Fam 1st / AIA East Bay Summer Architecture Camp for middle-schoolers. The whole idea, says founder, architect, and CED alumni Jeremiah Tolbert is to expose minority youth to architecture and design and show them that they can be a part of this as well. From day one, the team of dedicated volunteers starts introducing the youth to design thinking. Instilled with this mindset, students understand that everything around them is in some way designed and that through their creativity, they can respond to and impact their environments. 
The camp's final project was a riff on the movie "Burrow" – a Disney short starring a young rabbit who tries to make her home within the unseen web of other underground burrows. In similar suit, campers studied animal habitats at the Oakland Zoo in order to design a burrow for a non-burrowing animal. With all burrows interconnected – say a zebra next to a lion – the assignment remixed and bent student thinking according to Tolbert.
"That's important too," said Tolbert, "because when you're an architect, you always try to understand and design to respond to different environments, factors, and clients."