NEWS
Creedon Early Career Faculty Fellowship: Connecting Academia and Practice
Dec 6, 2022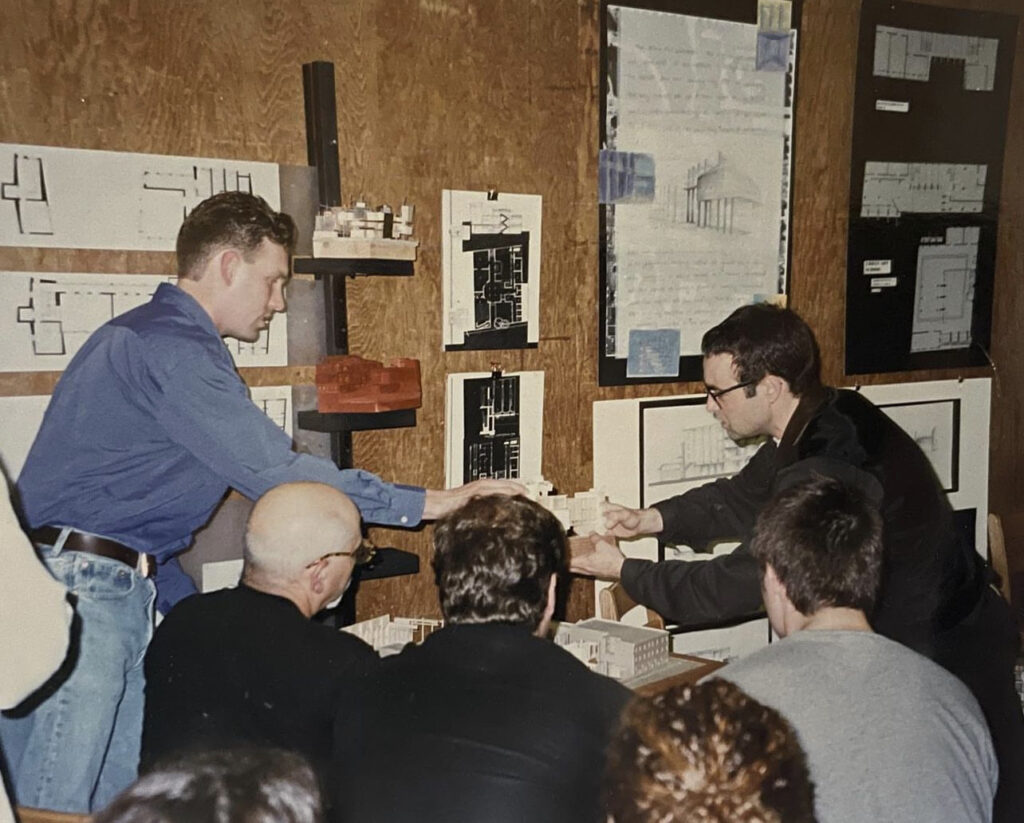 Gerard "Roddy" Creedon was a beloved Architecture Lecturer who helped shape the Architecture undergraduate and professional programs over his nearly three decades at CED. As he knew his health was fading, Roddy endowed The Gerard T. Creedon Fund to establish the Creedon Design Fellows in the Department of Architecture. Sadly, Roddy died in December of 2021.
As founder and Principal of Allied Architecture + Design and a dedicated teacher, Roddy's passion was for overlapping practice with academia. The Creedon Design Fellows program will provide exceptional early career educators an opportunity to develop connections between their design and academic interests. The Fellowship carries his conviction that "it is in straddling these worlds that thought can best inform action."
The Creedon Design Fellow will be an early-career, non-tenure-track design appointment for one academic year. Design Fellows will be selected based on demonstrated excellence in design and ability to make connections between design research interests and design teaching. Fellows will be invited to teach two studios and an elective course. In addition, each Fellow will give a public lecture and/or exhibition.
We anticipate that the Fellows program will begin in the 2024-2025 academic year. CED is enormously grateful for this transformative gift, honoring Roddy's wish to bring the most promising emerging practitioners to Architecture.