NEWS
Go BIG for CED on March 9 for student tech access and lobby exhibit space
Mar 7, 2023

On March 9 we are rallying the CED community once again, this time to support two important priorities: tech access for students and improving Bauer Wurster Hall's lobby exhibit space.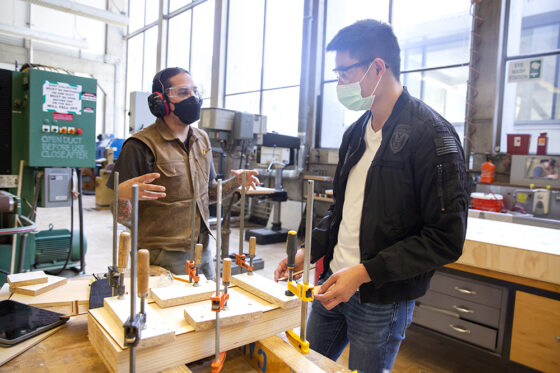 With funds raised on last year's Big Give — CED's most successful Big Give ever — we increased the tech access fee waiver program and provided all undergraduates with free CED computing services, including software and labs for the fall 2022 and spring 2023 semesters. This year, thanks to the matching funds from Ric Capretta (B.A. Architecture 1981) and an anonymous B.A. Architecture 1973 alum and their spouse, all gifts up to $75,000 will be matched dollar-for-dollar. With your support, we hope to reach our goal of $200,000 on the day of Big Give, which will allow us to again waive tech access fees for the 2023-24 academic year.
Lobby Renovation: Help Us Make a Great First Impression
With your help, we can transform Bauer Wurster Hall's first floor lobby into an exhibition space worthy of a top design school. This large multifunctional space is ready to be reimagined to better facilitate student presentations and collaborations with pin-up walls, better lighting, and improved acoustics. We are excited to share that gifts will be doubled with a dollar-for-dollar challenge match up to $60,000 from alums Ben Gilmartin (B.A. Architecture 1992), Gordon Linden (B.A. Architecture 1968), and UC Berkeley parents Sylvia Kainz and Mike Fallon (P 2026). With your support, we hope to reach our goal of $150,000 on Big Give, enabling us to remodel the lobby in time for the fall 2023 semester.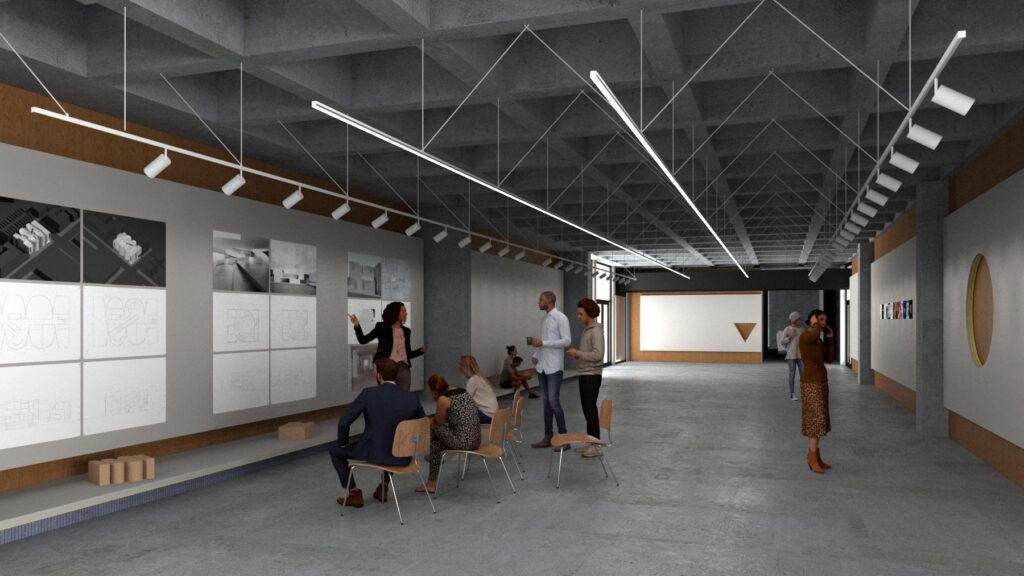 Big Give is UC Berkeley's annual one-day fundraising blitz. It has been online since 2014, inspiring our community to make Berkeley moments possible. On March 9, 2023, we invite CED alums, parents, students, faculty, staff, and friends to rally in support of our great college, building more opportunities for our students and boosting Berkeley's commitment to equity and environmental design excellence.