NEWS
CED Archives receives joint grant to digitize Sea Ranch collection
Jun 15, 2017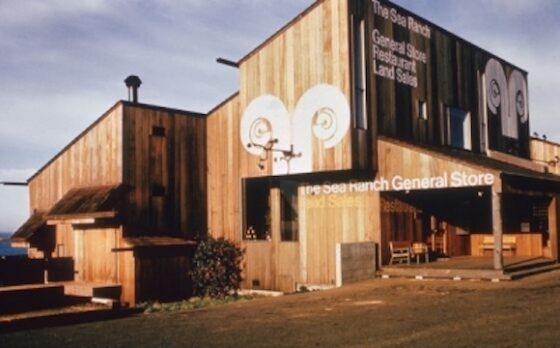 The Environmental Design Archives (EDA) at the University of California, Berkeley, in collaboration with the Architectural Archives of the University of Pennsylvania (UPenn), have been awarded an $82,000 grant from the National Historical Publications and Records Commission (NHPRC). Under the Access to Historical Records: Archival Projects grant program, the EDA and UPenn will digitize approximately 650 images from collections that highlight the design development of The Sea Ranch, a breakthrough example of environmentally sensitive design that continues to grow in influence and relevance to architects and the public at large.
The 12-month project, Living Lightly on the Land: A Virtual Sea Ranch Design Collection (commencing September 1, 2017) will result in an interactive virtual collection documenting the unique and prescient design and development of The Sea Ranch, through the inclusion of digitized material including: drawings, photographs, essential documents, and ephemera, from the holdings of the EDA collections of Joseph Esherick (EHDD), MLTW, Marquis & Stoller, Dmitri Vedensky, and Barbara Stauffacher Solomon; and drawings, notebooks, moving images, photographs, and project files from the Lawrence Halprin Collection at UPenn. Using Omeka as a platform, this virtual collection portal will be designed to encourage users to interact with the development of The Sea Ranch through the rich and diverse holdings of the EDA and UPenn topographically, chronologically, by designer, and thematically creating a robust research experience.
Since 1964, the National Historical Publications and Records Commission, a statutory body affiliated with the National Archives, has funded projects to document democracy. Over 4,200 grants have been awarded to state and local archives, colleges and universities, libraries and historical societies, and other non-profit organizations. This funding has: preserved thousands of collections, increased public access and use of archives and records trained scores of archivists and documentary editors.
The institutions received their grant for the purpose of broadening the public understanding of our democracy, history, and culture. The grant program is designed to support archival repositories in preserving and processing primary source materials. The program emphasizes the creation of online tools that facilitate the public discovery of historical records.
This new online collection will be available in 2018.