NEWS
BREAA gala honors Bill Falik with MRED+D and CED in attendance
Sep 23, 2022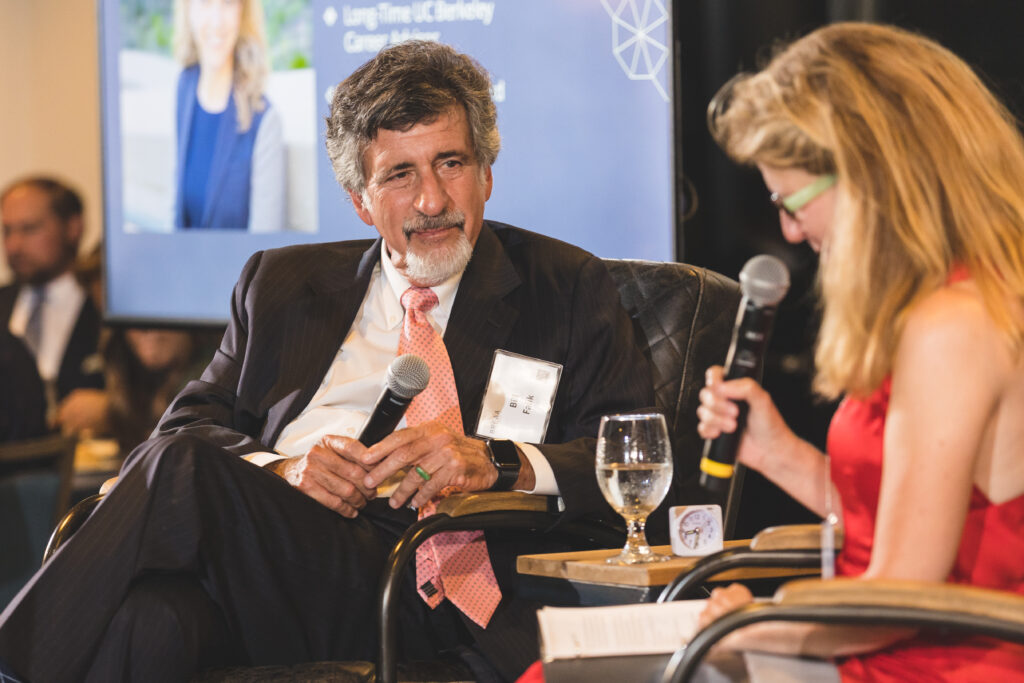 On September 23, the Berkeley Real Estate Alumni Association (BREAA) honored Bill Falik at the St. Francis Yacht Club with the association's third annual BREAA Gala. As the first in-person Gala since the start of the COVID-19 pandemic, not only were the attendees treated to a myriad of speakers (including Mr. Falik himself), but they were also able to reconnect and network in a more personal setting.
The Nancy + Douglas Abbey Master of Real Estate Development + Design (MRED+D) program and the College of Environmental Design (CED) were represented at the Gala by Renee Chow (William W. Wurster Dean of CED), Greg Morrow (Faculty Director of MRED+D), Mary Corley (MRED+D Career Development Director and Fisher Center board member), Carl Shannon (MRED+D faculty member and Fisher Center board member), Ben Metcalf (MRED+D faculty), Amanda Monchamp (MRED+D faculty and Fisher Center board member) and many more MRED+D and CED faculty, students, and alumnus.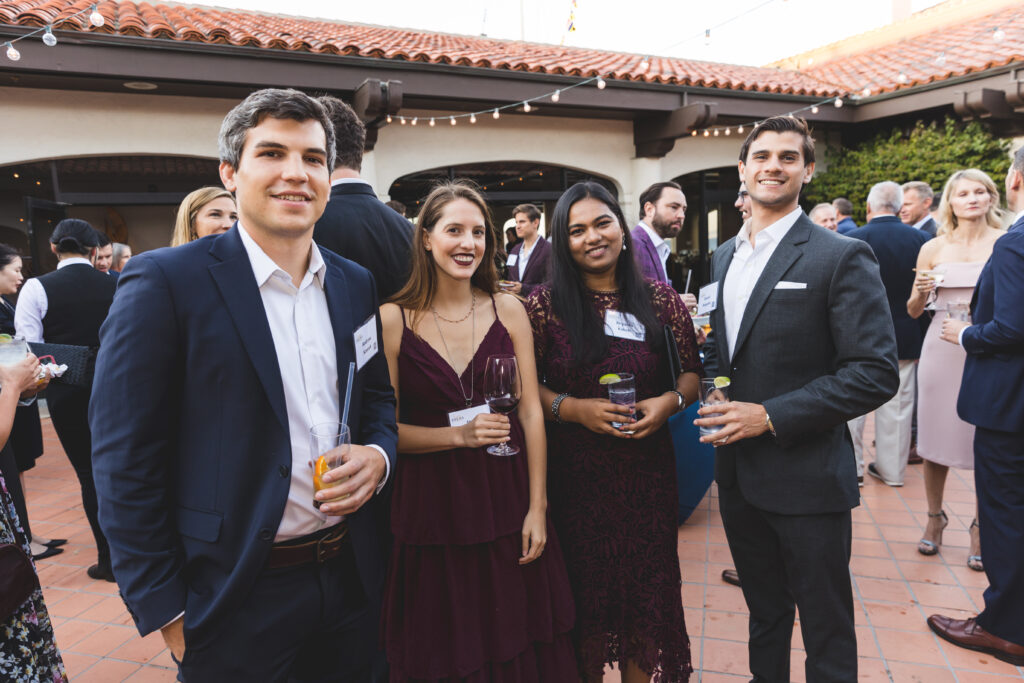 Although MRED+D alumnus have mainly interacted with Mr. Falik through his course in land development and his coaching of the NAIOP Golden Shovel Competition, Mr. Falik's repertoire traverses numerous industries and institutions.
Mr. Falik has practiced land use, real estate, mediation, and environmental law in Northern California for the past 42 years and has been active as an attorney, mediator, expert witness, real estate developer, and professor in all aspects of land-use planning and real estate acquisition, finance, negotiation, and development.
At UC Berkeley, Mr. Falik developed an interdisciplinary course in land development and investment for Haas, Berkeley Law, the College of Environmental Design, and Public Policy students. Additionally, Mr. Falik coaches UC Berkeley students at the Golden Shovel and UT Austin Real Estate Competitions, which provide unique industry experience to real estate students at Cal.
As MRED+D Faculty Director Greg Morrow remarked, "Bill Falik's contributions to Cal real estate programs have been tremendous – from his popular interdisciplinary class, coaching winning competition teams, and giving guest lectures in MRED+D, Bill generously gives his time and wisdom to our students. BREAA's honoring of Bill's contributions is well deserved. It was great to see so many Cal real estate people gathered for this special event, including many MRED+D alumni. It was a great evening."
Mr. Falik's answers to a short Q&A reflect his vast experience and knowledge of land development, law and real estate.
Q: How did you first become interested in real estate and development?
"I first became interested in real estate when I was five years old and learned how to play Monopoly. I love the game and ever since I have been fascinated by all aspects of real estate. While in law school, I played a SimCity type game in an advanced land use seminar with an extraordinary land use professor and I played the role of developer and I absolutely loved it."
Q: Why did you begin teaching at UC Berkeley?
"After being very fortunate in the sale of Westpark's 4,000-unit residential project in Roseville, I decided that I wanted to return to teaching. I had taught years before both at Berkeley Law School and at USF Law School and I really enjoyed working with students and serving as a mentor. In 2005, many years after my initial teaching experience, I appreciated that after over 30 years of land use law practice and developing master planned communities, I had knowledge and practical experience that I could share with the students in terms of land development and investment. I developed a course that mirrored much of my experience over four decades. I designed an interdisciplinary law, business and planning course which over the years included approximately 70 law, business, MRED+D, planning and public policy students."
Q: If you could change something about California land law, what would it be?
"For about four decades, I was a land use/CEQA lawyer. I was involved in over 40 CEQA litigation cases and I often found them to be extremely wasteful and counterproductive. I very much appreciate the initial environmental objectives when the legislature passed the California Environmental Quality Act and when the Supreme Court applied it to private projects approximately 50 years ago, but unfortunately, CEQA has often become a weapon essentially to stop beneficial change.
Even if a project is not stopped, the delay and cost associated with that litigation has resulted in unnecessary increments in the price and availability of housing in California. I am not suggesting that CEQA should be abolished, but rather it should be streamlined and the ability to challenge projects, particularly housing projects, should be significantly curtailed."
Q: What questions should students ask themselves before entering the real estate and development industry?
"Land Development is the venture capital area of real estate and before engaging in land development, students should have the availability of capital, vision, entrepreneurial instincts, and the ability and personality to learn both from successes and failures. Real estate is an exciting profession, but it is critical that students should have a tolerance for risk, a healthy dose of persistence and the patience to ride out the inexorable cycles."