NEWS
Associate Professor Ronald Rael's Work Featured in MoMA's Permanent Collection
Dec 21, 2016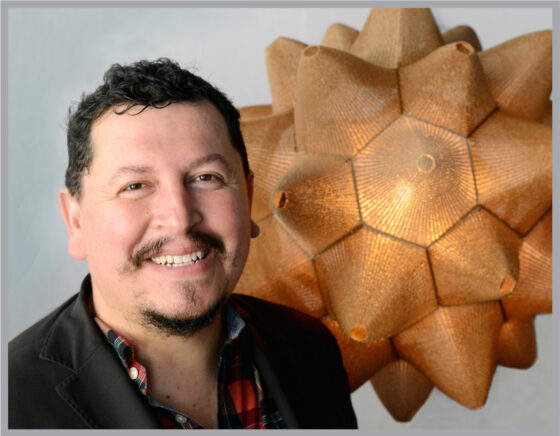 Associate Professor of Architecture Ronald Rael and his partner Virginia San Fratello's architectural plans are included in a new exhibition at the Museum of Modern Art in New York titled "Insecurities: Tracing Displacement and Shelter."
The exhibition explores the ways in which contemporary architecture and design have addressed notions of shelter in light of global refugee emergencies and features projects from architects, designers and artists in a variety of mediums and scales that respond to the complexities brought about by forced displacement.
Four of Rael-San Fratello's prints from copper plates — "Xylophone Wall," "Horse Racing Wall," "Cactus Wall," and "Teeter-Totter Wall" — are featured in the exhibition. They and two other drawings from the "Recuerdos" series from his upcoming book, Borderwall as Architecture, will be part of the permanent collection at the MoMA.
Professor Rael's border wall plans — including illustrations for a transborder seesaw and xylophone barrier between the United States and Mexico — address the futility of building barriers through humor and inventiveness. Professor Rael's work will be on display through January 22, 2017. Read more about the exhibition here.