NEWS
A new recipe for construction
Feb 22, 2016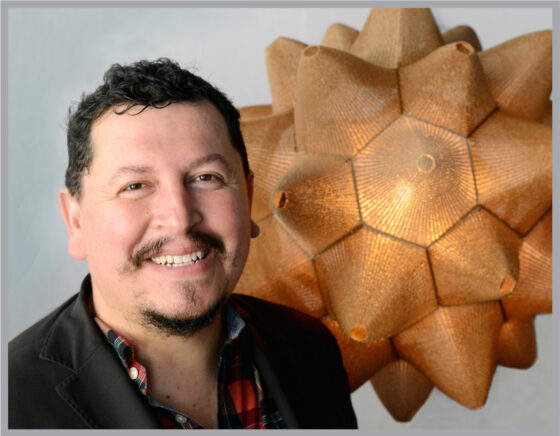 Berkeley Research
By Wallace Ravven
Ron Rael, Associate Professor of Architecture, is one of a small group of researchers advancing a novel type of 3-D printing capable of processing recycled as well as under-utilized materials into a range of sturdy products, from water-cooled walls to full-scale buildings.
Rael has been developing a new 3-D printing process where raw materials aren't extruded. Instead they are in powder form, and sprayed with water layer by layer to help bind the material together. In his Wurster Hall printFARM (print Facility for Architecture, Research, and Materials) Rael has shown that the powder-water preparation can work with a surprising range of materials.
With funding from the Bakar Fellows Program, Ron Rael plans to advance the technology and show its commercial potential.
"I hope to refine some of the material we have been working on. I'd like to test the materials and push toward making them compliant with building standards.  We'd like to demonstrate the construction of a full-scale prototype house using salt and sawdust."