NEWS
2022-2023 Branner, Stump, & Beckerman Fellows Announced
Feb 9, 2022
The College of Environmental Design is pleased to announce the 2022-2023 John K. Branner Traveling Fellowship, Harold Stump Memorial Traveling Fellowship, and Andrew Beckerman Travel Fellowship winners, all of which are prizes for international travel and research awarded annually to Master of Architecture students ranging in amount from $10,000 to $20,000.
All three fellowships support independent travel in the exploration of a particular architectural question or issue. Although the topic of research may optionally be expanded as a thesis, it is expected that the experience of travel will enrich the fellow's design studies. Upon returning from their travels, Fellows will present their findings to the CED community in the form of a lecture and exhibition during the Berkeley Architecture Spring Lecture Series.
Elaine Forbush (M.Arch '23)
Andrew Beckman Travel Fellow + John K. Branner Travel Fellow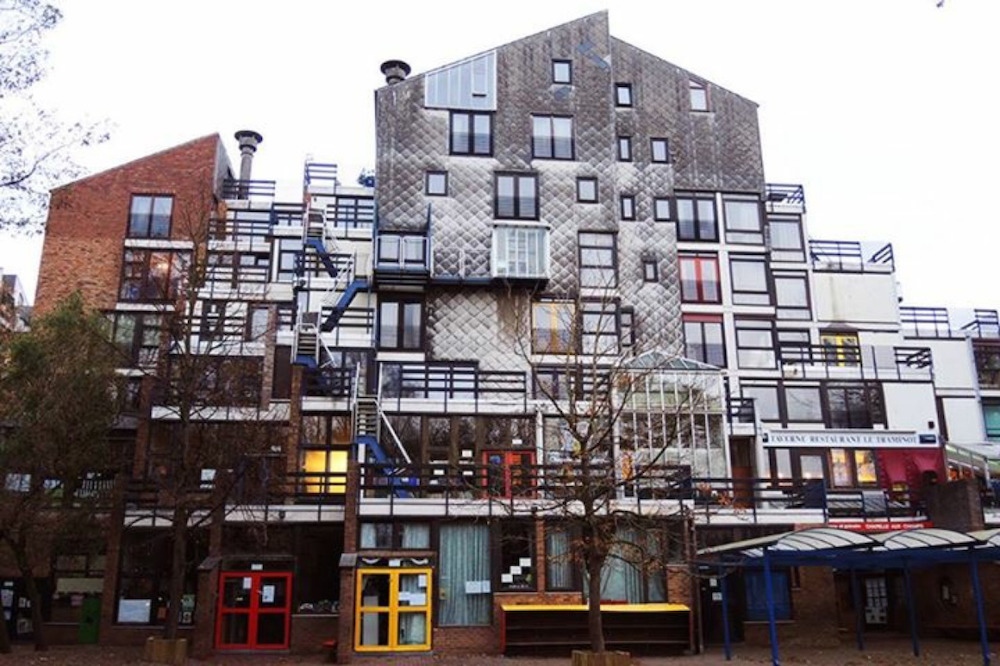 Collective Changes: Self-building and co-design in multi-family housing
Unlike single family housing, apartment buildings juxtapose the most personal domestic space with the larger building that houses a diversity of people with tangled timelines and changing circumstances. These tensions exponentially complicate the synthesis of a single design that continually meets all the needs of the individuals living there. To address this, in some buildings residents transform standardized units after they are completed, whereas in others, the traditional design team included residents in the process from the beginning or intentionally left the building open for future change. This research proposes analyzing the methods and effectiveness of resident participation in the design and construction of their own apartments in a variety of sites located in Japan, India, Finland, Russia, Belgium, France, Italy, England, Chile, and Colombia. By spending a week at each site and engaging in collective weavings and conversations, this study seeks to understand the architectural manifestations of resident participation, how or if it enables people to live better, whether the balance between the various stakeholders practically and aesthetically "works" or not, and how it impacts the lifespan and sustainability of the housing.
Yibo Lin 林义博 (M.Arch '23)
John K. Branner Travel Fellow
How the Image, Information, Internet Make & Destroy Architecture?
Architecture is under attack from images. In the Information Age, buildings are losing their original functions; buildings are to the city as exhibits are to showcase. With building reducing to self-showing stages with the impetus of social media, image, information and internet is making or destroying architecture. The locations selected are typical areas under consumerist culture. A lot of media, pictures and clicks are gathered here. It is time to reinterpret them in this particular post-epidemic era. Yibo will visit sites across the US, Germany, France, Italy, Netherlands and China, to explore how projects that try to use media and images fail/succeed.
Shin Yang (M.Arch '23)
John K. Branner Travel Fellow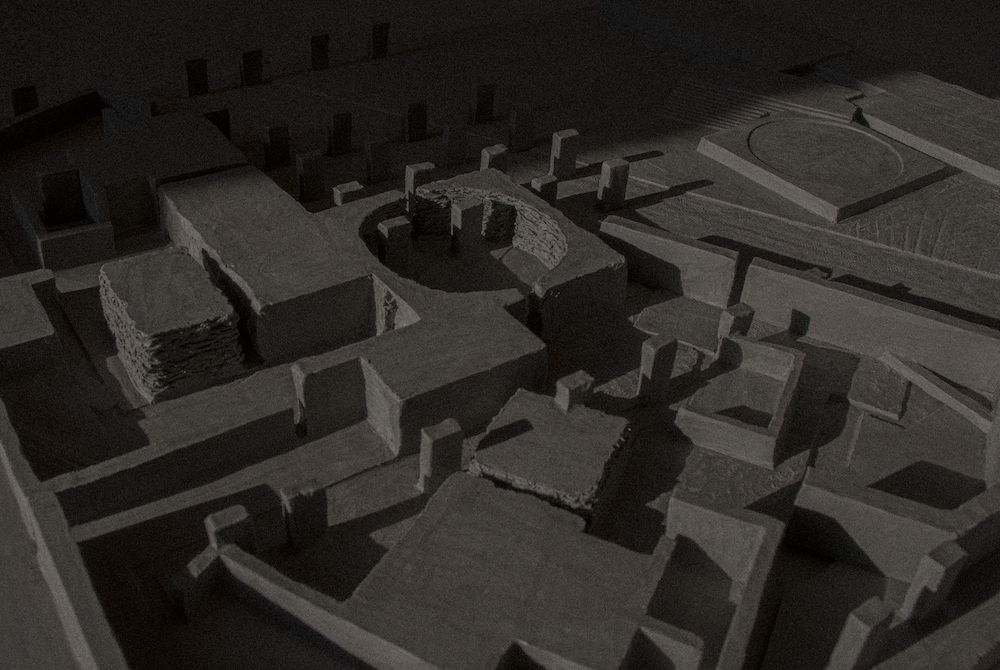 Detours, Shortcuts, Getting Lost
"It is you who leave a place, and you who arrive at a place, but it isn't necessarily you in between." — Alice from Alice Isn't Dead (Joseph Fink, 2016-2018, Part 3, Ch. 2.)
On the streets, people are given a chance to recreate themselves. In each unexpected turn, each random pause, each detour and shortcut, the wanderers recapture their relationships with the environment, the community, and their old selves. In other words, the less defined is a city, the more room is left for interconnectedness, diversity, and adaptability. While many have argued that the sense of disorientation goes against people's well-being and their confidence in moving within a city, Yang sees a city not allowing people to get lost as a violent space. During the travels, Yang will investigate cities and places of certain disorienting qualities with a performative analysis - experiencing each site first with a stroll and then with a "dérive" that follows a set of guidelines designed to lead the performer away from their "habitual axes" (Guy Debord, 1958.). An assemblage of multimedia work products will be archived and presented in the form of an artist book that can be unfolded, reconfigured, and extended.
Lucy Wang (M.Arch '23)
Harold Stump Memorial Travel Fellow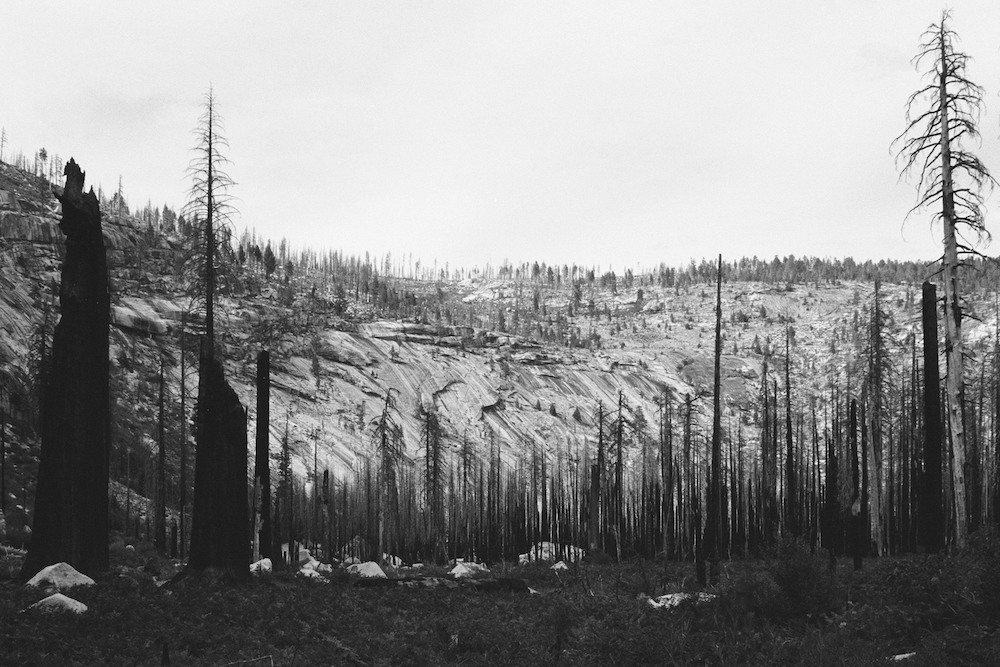 As Forests Burn: Seeking the Medium Specificity of Waste Wood
The forests are burning, fueled by drought and the overaccumulation of woody biomass from 19th and 20th century fire suppression practices. Lucy Wang's research investigates the feasibility of manufacturing engineered wood products out of trees that are cut down for fire prevention. She seeks the medium specificity of small diameter, low quality logs and hypothesizes that buildings made of wood, yet able to withstand fire, could be constructed from trees that would otherwise be burned or buried. During the 2022 fire season, the Harold Stump Memorial Traveling Fellowship will take Lucy to four regions recently impacted by wildfires — Northern California, Sicily, Provence, and Andalucia — as well as Alpine and Nordic regions. In each of these areas, she will visit a federal forest, a sawmill manufacturing engineered wood products, and several built projects with exemplary medium specificity for engineered wood. Walking through eerie, burnt out sites, and sites recovering from fires longer ago, the green of shrubs and saplings covering the forest floor, widow makers still amongst, she will document the forest with film photography and charcoal, a medium made of burnt wood and a reminder that forests are burning. She looks forward to fixing images in memory through the making of them, immersing herself in representational practice as a daily reflection of the effects of climate change.