NEWS
2021-2022 Branner, Stump & Beckerman Fellows Announced
Feb 17, 2021
All three fellowships support independent travel in the exploration of a particular architectural question or issue. Although the topic of research may optionally be expanded as a thesis, it is expected that the experience of travel will enrich the fellow's design studies. Upon returning from their travels, fellows present their findings to the CED community in the form of a lecture and exhibition during the Berkeley Architecture Spring Lecture Series.
ARI BIBLE (M.ARCH. '22)
Andrew Beckerman Travel Fellow & John K. Branner Travel Fellow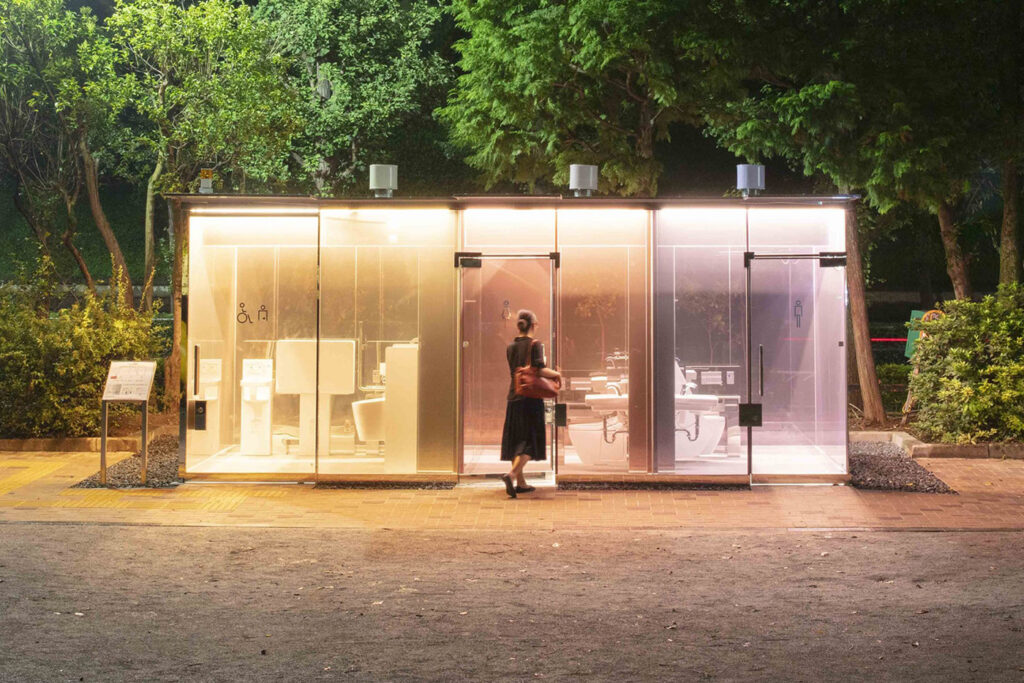 Sh*t Architecture
Public restrooms expose the realities that other architectures hide. In these places, budget shortfalls reveal themselves, lapses in maintenance and care are most conspicuous, socially constructed categories are spatially enforced, and we are faced immediately with the organic realities of ourselves and others. Indeed, bathrooms (and sh*t) dissolve the delusive boundaries between pure and impure, subject and object, inside and outside. Within architecture, the traditionally assumed and still overwhelmingly present divisions of public/private and inside/outside are often shored up by masculine/feminine and nature/culture binaries. And, in the bathroom, we realize that all of these dualities are suspect and ripe for reinterpretation. The bathroom's issues are society's issues. As public toilets are the primary architectural means through which gender is disciplined, they are ideal sites for deconstructing these divides to foster cultural change. Bible will visit and analyze sites across the US, Mexico, the UK, Norway, the Netherlands, Belgium, France, Italy, Turkey, China, and Japan.
LEANDER BROTZ (M.ARCH. '22)
Harold Stump Memorial Travel Fellow, John K. Branner Travel Fellow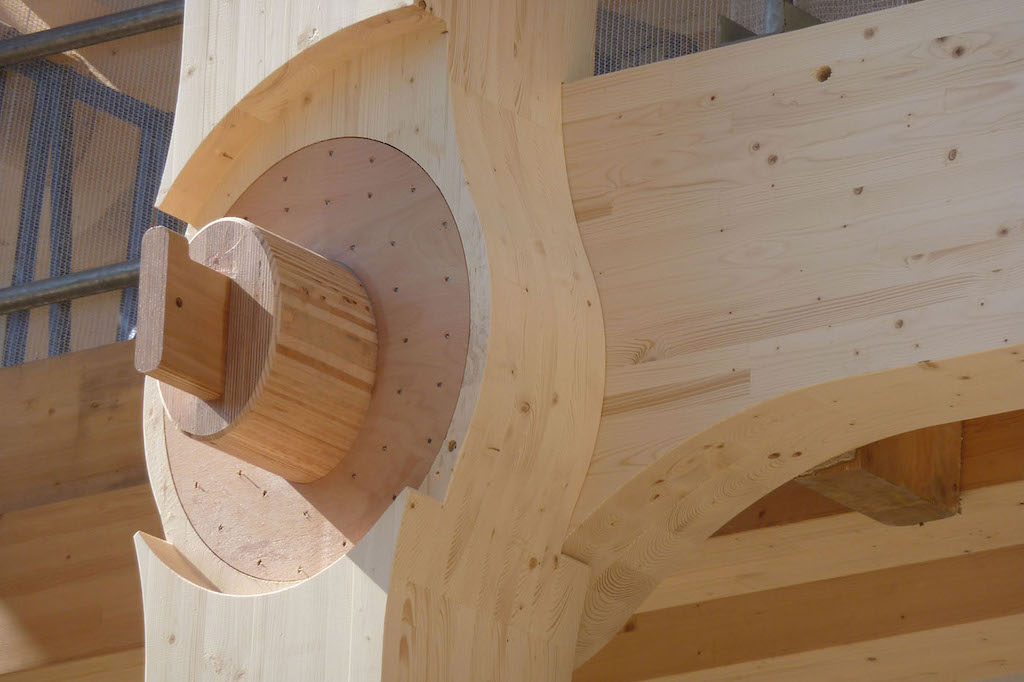 Back to the Future: Can Mass Timber Revitalize Traditional Wood Construction?
We currently stand at the cusp of a paradigm shift in building materials, away from steel and concrete towards mass timber. Mass timber has amazing potential for large scale constructions, by enabling spans and heights that would otherwise be impossible with non-engineered lumber. Simultaneously, it has the potential to reshape the way we approach residential and small-scale construction by allowing a return to traditional building methods with a modern twist. This poses a unique opportunity for the discipline of architecture to revisit and re-envision vernacular building techniques around the world, while creating a more sustainable, efficient, and culturally rich built environment. Brotz seeks to explore these opportunities by studying diverse traditional timber construction techniques and visiting modern mass timber projects and factories. Brotz will visit sites throughout the Pacific Northwest, France, Norway, Finland, Germany, Switzerland, Austria, Italy, and Japan.
ADAM CUTTS (M.ARCH. '22)
John K. Branner Travel Fellow

Sites of Reflection: Caustics in Changing Urban Environments
Ephemerality, chance, and fleeting, affective qualities of the built environment define an important experience of the city yet remain little understood by the discipline of architecture. Irregular fields of caustic reflections have proliferated, relatively unnoticed, through the expanding adoption of double-paned window assemblies in cities worldwide. As ephemeral moments, they are both literal and symbolic reflections of shifting social and economic conditions of the contemporary city. Adam Cutts' project aims to develop the tools and analytic value of such an architectural understanding of the ephemeral through a study of caustic reflections occurring in the seams that mark difference and change in the urban fabrics of eight cities. Selected sites contain complex and layered histories, planned and unplanned geometries, and often contested projects of 'regeneration'. In paired cities sharing solar paths from the USA, Japan, Turkey, Albania, Italy, France, Finland, to Norway, each study area will be surveyed, drawn, and captured in time-lapse. Beyond an attempt to understand and describe the ephemeral, Adam will collaborate with visual artist, Patrick Thompson, to represent, model, and speculate ways that architecture and the city might deliberately engage caustics, as both receptor and generator of ephemeral relationships among strange and familiar, form and material, change and continuity.
ELLIOT KWON (M.ARCH. + MCP '22)
John K. Branner Travel Fellow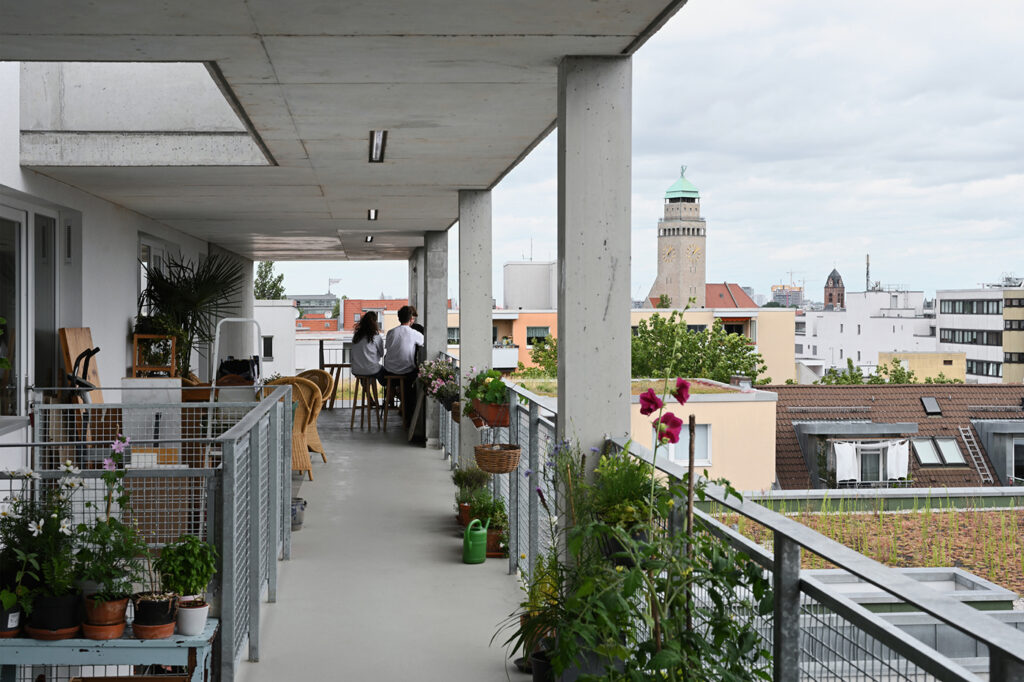 Grounding the Highrise Dwelling
We talk of finding 'ground' and feeling 'grounded' as shorthands to express our rootedness to a certain place, a sentiment central to the concept of 'home.' It is in this regard that highrise housing, as a typology of 'home' which detaches the dweller from ground, presents a curious dilemma. Architects have arrived at a height-driven housing formula which increases the number of houses but decreases easy connections to ground like sidewalks, stoops, and porches, which modulate the relationship between the individual and the world at large. Instead these spaces are reduced to barren hallways and elevator boxes, made just wide enough for occupants to retreat into their own cells. Contemporary highrise housing functions to anonymize its occupants from each other and sever relationships between them and the greater urban context. What methods and articulations exist to reconnect the dwelling unit to 'ground,' both natural (as found) and artificial (as constructed)? Which attempts have 'succeeded' or 'failed' and why? This travel research will study examples of negotiating the highrise dwelling with ground from the US, Canada, Spain, France, the UK, the Netherlands, Germany, Austria, Italy, Russia, Singapore, China, Brazil, and Chile.
MEGAN MCCONNELL (M.ARCH. '22)
John K. Branner Travel Fellow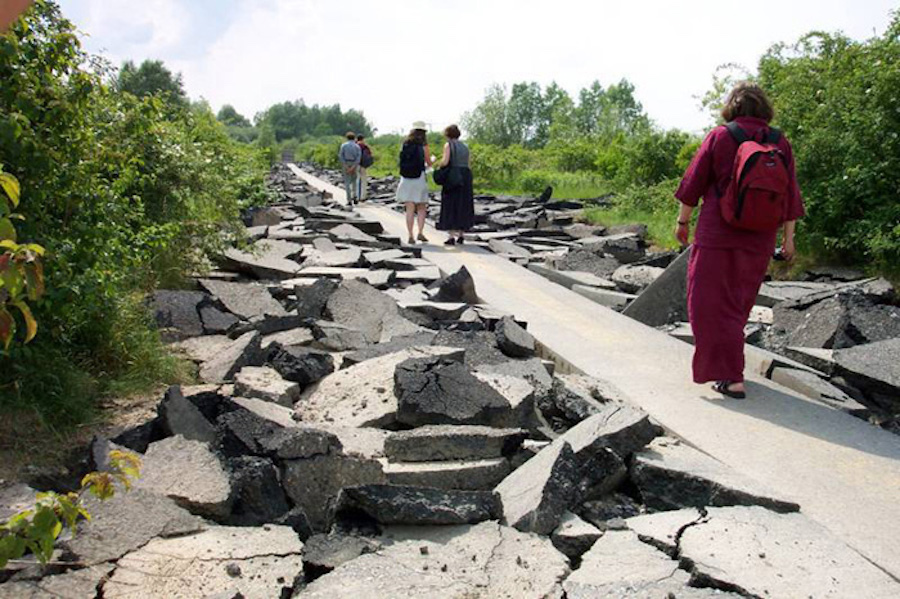 Paved Landscapes: An Examination of Surface Across Seventeen Airfields
Throughout the era of Carbon Modernity, the Earth's topography has been radically transformed by a robust network of paved surface. Although pavement is everywhere, it is largely invisible. Pavement's ubiquity coupled with its smoothness, grayness, seamlessness, and efficiency has rendered it imperceptible to the human eye. However, this invisible topographical form is the spatial embodiment of our current carbon energy paradigm. It is a carbon form—spatially facilitating energy-intensive ways of life. Through examination of seventeen decommissioned airfields across continents, this research seeks to identify architectural interventions that render paved landscapes visible. Each of the decommissioned airfields of study have been converted into public space, however, vary in their degree of intervention—from publicly accessible runways, to nature preserves, to sculptural terrain, to highly designed public parks. Traversing each airfield landscape, McConnell seeks to document moments of friction, unpredictability, discontinuity, thickness, permeability, nonfunctionality, and multifunctionality in pavement. It is the goal of this research to identify strategies for making pavement visible as a means for us to register, confront, and ultimately overcome the ways that carbon form spatially dictates our lives. Sites of study include the US, China, Taiwan, Thailand, Italy, France, Germany, Norway, England, and Ecuador.