NEWS
2018 Berkeley-Rupp Prize Awarded to Deanna Van Buren
Nov 9, 2018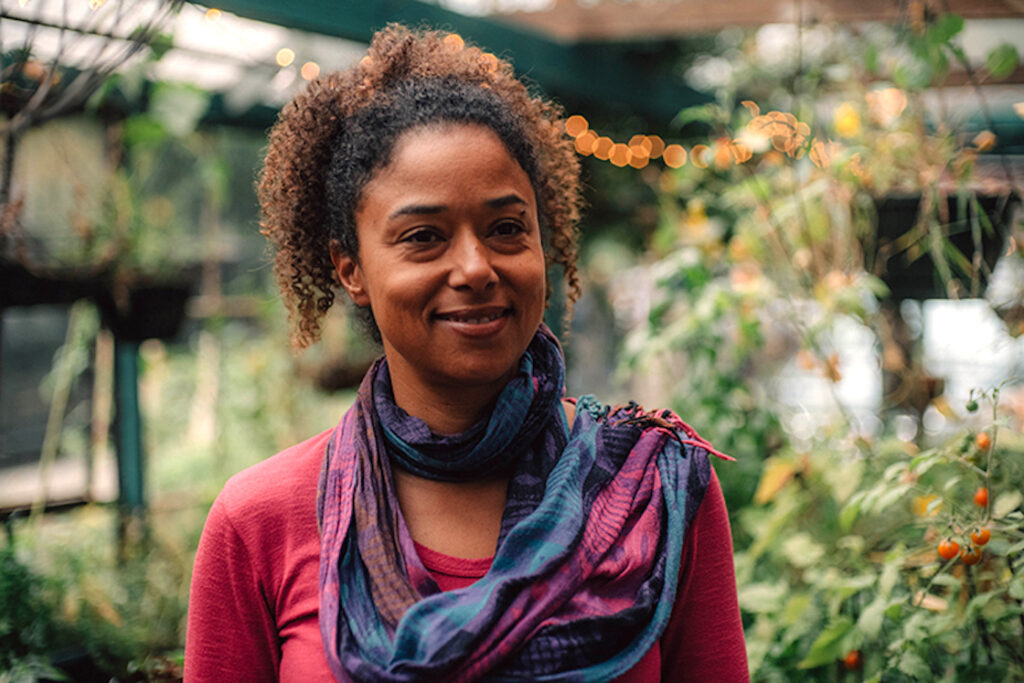 Van Buren is recognized as a national leader in formulating and advocating for restorative justice centers, a radical transformation of justice architecture. She currently sits on the national board of Architects/Designers/Planners for Social Responsibility. Her firm, DJDS is an Oakland-based non-profit architecture and real estate development firm working with non-profit, government, and community partners to develop the infrastructure to end mass incarceration through the support of diversion and reentry.
Van Buren's projects include the Syracuse Peacemaking Center in New York; Restore Oakland, a multi-use hub for restorative justice and workforce development in East Oakland in collaboration with the Ella Baker Center for Human Rights and the Restaurant Opportunities Centers United (ROC United); and Pop-Up Resource Village, a mobile site activation tool that brings a constellation of resources to under-resourced communities. Van Buren is also the co-founder of BIG Oakland (Building Industry Gathering), a co-working space supporting small minority- and women-owned firms in the architecture, engineering, and construction industry.
The biannual Berkeley-Rupp Prize awards $100,000 to a distinguished design practitioner or academic who has made a significant contribution to advancing gender equity in architecture, and whose work emphasizes a commitment to sustainability and community. The prize includes a visiting professorship, public lecture, and gallery exhibition at Berkeley.
"Deanna is a visionary leader, whose design work and activism are reshaping the cultural construct of justice in the U.S.," said CED Dean Jennifer Wolch. "Her support for under-served communities, and efforts to create spaces that cultivate diversity in our field, exemplify the values we strive to encourage with this prize. It is with great pleasure that we award the Berkeley-Rupp Prize & Professorship to Deanna Van Buren."
Van Buren's career began as a design lead on urban design, institutional, and education projects in the Bay Area, Europe, Asia, and the Middle East in the offices of Eric R. Kuhne & Associates London, The Buchan Group Sydney, and Perkins + Will. In 2011 she founded the public interest design firm, FOURM design studio and in 2015 launched DJDS with partner Kyle Rawlins.
A pioneering activist, Van Buren's work has been featured on TEDWomen and honored by the American Institute of Architects San Francisco, as well as Architectural Record's Women in Architecture Awards honoring pioneering professionals. She is the only architect to have been awarded the Rauschenberg Artist as Activist Fellowship. Her teaching experience includes the Inside Out Program at Chester Prison with incarcerated men and students from Haverford College, and Eastern Mennonite University with global peacemakers.
She received her B.S. in architecture from the University of Virginia and her M.Arch. from Columbia University. She was also awarded the prestigious Loeb Fellowship at Harvard's Graduate School of Design.
Van Buren will begin her residence at CED in fall 2019. Her research will focus on a book project, Visualize Peace, which investigates the historical typology of global spaces for peacemaking in relation to contemporary contexts. She also hopes to further her current research in creating public spaces for healing from historical legacies of violence. Her intensive seminar will engage students in exploring architectural responses for peace-building, including understanding the stakeholders, dynamics, and current design efforts.
The Berkeley-Rupp Prize nominating committee is comprised of Deborah Berke, Dean of the Yale University School of Architecture and Principal of the New York City-based architectural firm Deborah Berke Partners; Lucy Berman, trustee of the Sigrid Rupp Trust; Yung Ho Chang, principal architect at Atelier Feichang Jianzhu, and Professor of Architecture at both MIT and Tongji University in Shanghai; Renee Chow, UC Berkeley Professor of Architecture & Urban Design and Chair of Berkeley's Department of Architecture, as well as principal of Studio URBIS; Madhavi Desai, Partner at ARCHICRAFTS Studio; Sheila Kennedy, founding principal of Kennedy & Violich Architecture and Professor of the Practice of Architecture at MIT; Lisa Kleissner, trustee of the Sigrid Rupp Trust; Cathleen McGuigan, Editor-in-Chief of Architectural Record; Marilyn Jordan Taylor, Dean Emeritus of the University of Pennsylvania's School of Design; Susan Ubbelohde, UC Berkeley Professor of Architecture and Principal at Loisos + Ubbelohde; Allison G. Williams, Principal of AGWms Studio; and CED Dean Jennifer Wolch.
The Berkeley-Rupp Prize is made possible through a generous bequest by UC Berkeley alumna Sigrid Lorenzen Rupp.
Van Buren is the fourth recipient of the Berkeley-Rupp Prize & Professorship. Previous recipients are Deborah Berke (2012); Sheila Kennedy (2014); and Carme Pinós (2016).