NEWS
2014 Berkeley Rupp Prize for boosting women in architecture, sustainability announced
Sep 12, 2014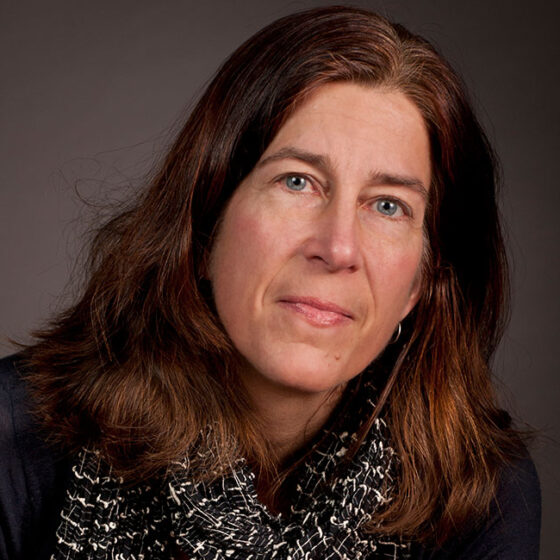 Berkeley — Sheila Kennedy, an internationally recognized architect, innovator and educator is the 2014 recipient of the Berkeley-Rupp Architecture Professorship and Prize it was announced  today (Monday, Sept. 15).
Kennedy is a principal of KVA Matx, a design firm known for material innovation in architecture and urbanism. She is also a Professor of the Practice of Architecture at the Massachusetts Institute of Technology's School of Architecture & Planning, the first woman to hold that position at MIT.
Awarded every two years, the Berkeley-Rupp Prize of $100,000 is given by UC Berkeley's College of Environmental Design (CED) to a distinguished design practitioner or academic who has made a significant contribution to advance gender equity in the field of architecture, and whose work emphasizes a commitment to sustainability and community. The prize includes a semester-long professorship, public lecture, and gallery exhibition at CED.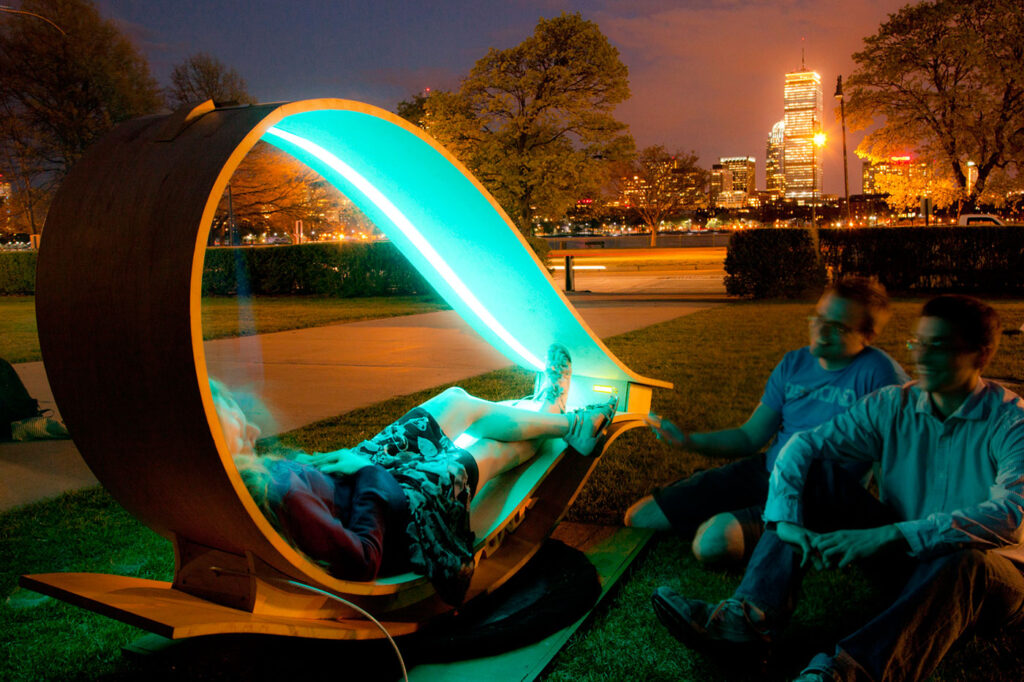 Kennedy will begin her period in residence in January 2015. In the spring, she will give a public lecture on soft infrastructure and host an open studio exhibition of her work-in-progress at UC Berkeley's Wurster Hall.
"We are delighted to recognize Sheila Kennedy with this prize. Her work is expanding the boundaries of architecture through designs that transform the way we think about materials and urban infrastructure. Her leadership in developing ecologically responsible soft design solutions to enhance the lives of women in developing countries — and her commitment to apply these innovative design principles here at home — exemplifies the highest goals for the Berkeley-Rupp Prize," said CED Dean Jennifer Wolch.
As part of her research, Kennedy will partner with non-governmental organizations (NGOs) to engage communities of fabricators in three developing regions around the world. She will lead UC Berkeley students in computation, architectural design, engineering, and city planning in a series of hands-on design workshops exploring new urban infrastructure. Using soft materials — from paper to wood to bio-plastic — the group will develop open-source digital fabrication techniques and create adaptable prototypes such as pop-up solar streetlights, soft refridgeration kits for bicycle vendors, and public benches that collect and clean fresh water. These prototypes will be exhibited at UC Berkeley and fabrication kits will be shared with NGOs and the public online.
Kennedy's award winning projects in Brazil, France, Germany, China and the United States include notable building commissions with leading research universities; the East River Public Ferry Terminal in Manhattan; the Soft House work/live residences in Hamburg, Germany; Boston's Chrysanthemum Building, a low-carbon model for urban housing; the Minneapolis RiverFirst Initiative; and the Portable Light Project, a global initiative for portable clean energy and lighting.
"Design leadership that integrates systems, inspires collaboration, and honors culture is essential if we are to craft a sustainable future," said Allison Williams, vice president and director of design at the global engineering firm AECOM and a member of the nominating committe. "Sheila's creative work in inventing new links between urbanized and natural ecologies, and changing the ways in which we think about material culture and manufacturing in a society that is increasingly local and global, is the embodiment of what we strive to cultivate with this prize."
The Berkeley-Rupp Prize nominating committee is comprised of Deborah Berke, founder of the New York City-based architectural firm Deborah Berke Partners; Lucy Berman, trustee of the Sigrid Rupp Trust; Tom Buresh, UC Berkeley professor and chair of architecture; Yung Ho Chang, principal architect at Atelier Feichang Jianzhu, professor of architecture at MIT and a professor at Tongji University's College of Architecture and Urban Planning; Madhavi Desai, partner at ARCHICRAFTS Studio; Kumiko Inui, principal with Kumiko Inui; Lisa Kleissner, trustee of the Sigrid Rupp Trust; Cathleen McGuigan, editor-in-chief of "Architectural Record"; Marilyn Jordan Taylor, dean of the University of Pennsylvania's School of Design; Susan Ubbelohde, a UC Berkeley architecture professor and principal at Loisos + Ubbelohde; Allison G. Williams, vice president and director of design at AECOM; and CED Dean Jennifer Wolch.
The Berkeley-Rupp Prize is made possible through a bequest by UC Berkeley alumna Sigrid Lorenzen Rupp.
Deborah Berke was the inaugural recipient of the Berkeley-Rupp Professorship and Prize in 2012.